Voodoo Review Battles Death Nut To A Draw
On Thursday evening, Donald Hughes of Voodoo Review took the Death Nut Challenge.
The challenge originated when Donald commented on the Let 'er Rip Friday show that he would accept the "pea crackers" that Martin, host of the show, found quite hot. It was the Koloko Spicy Pea Cracker sent to him by Mike from Briar Blues. We tried to do some research to find out exactly how hot these crackers are but came up short. There are no peppers listed in their ingredients, but rather things like MSG and Flavor enhancers. Enhancers like Disodium inosinate which is the disodium salt of inosinic acid. Too hard for us to nail it down. We will take it from Martin that it is, in fact, quite spicy.
When Donald wanted the snack sent his way, we were already on the DeathNut website ordering a box for him. The order was confirmed before his comment even scrolled off the page. Some say the craftiness was influenced by Mike himself. I will not confirm that to protect him from angry wives, but he can be inspirational.
The Death Nuts on the other hand can easily be quantified. They are what scientists call "stupid hot".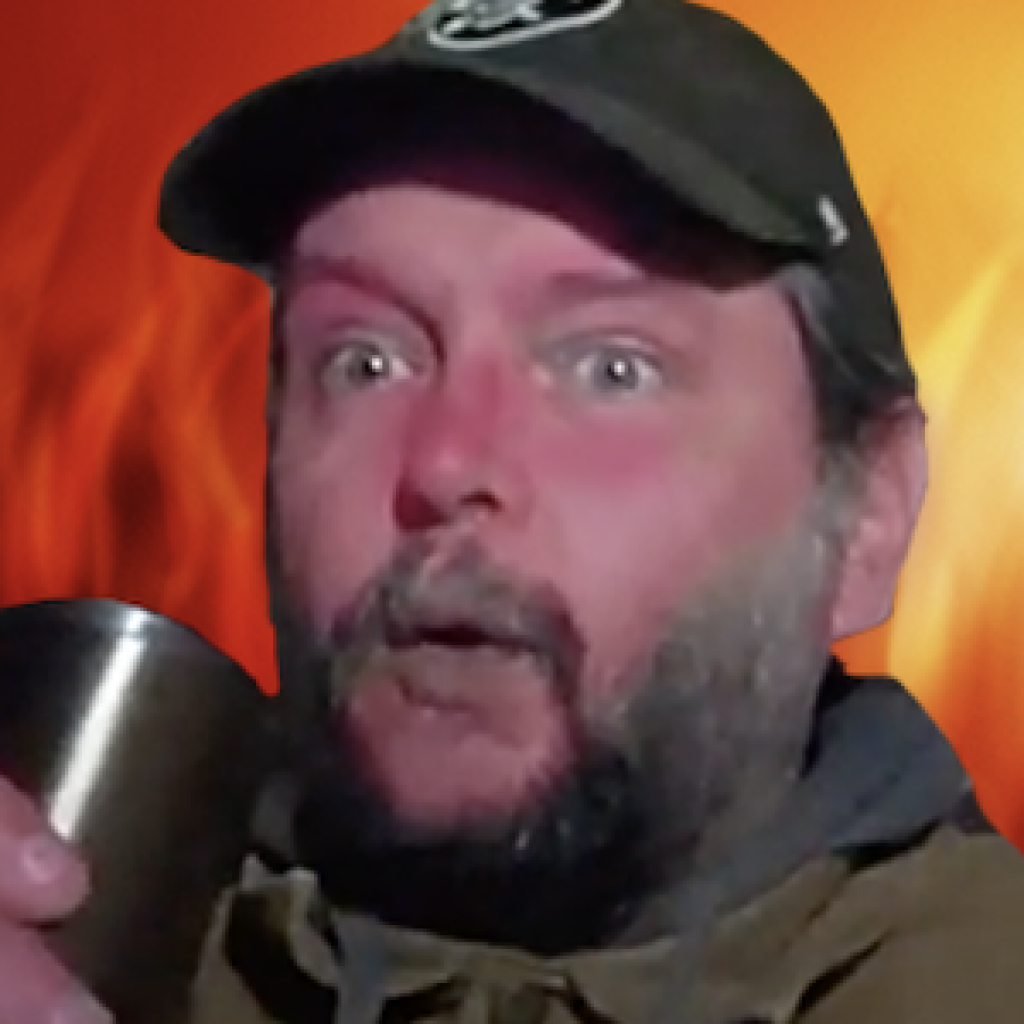 The Challenge Begins
The first level which contained Carolina Reaper and Chocolate Bhutlah Peppers is a 5 on the Heat Rating, which comes in around 100,000 – 350,000 Scoville units.
By the look on Donald's face and the fact he didn't say a word, we concluded that 1) Even this first level was hotter than he was expecting, and 2) he might be in trouble.
Level 2
He followed the rules very closely and in 90 seconds went right to level two. Carolina Reaper and Ghost Peppers took the heat up to level 6. 350,000 – 855,000 on the Scoville scale. By then the crowd was starting to realize that this challenge was serious. While the rest of us couldn't control our laughter. By the way, Police grade pepper spray is in this range, if you were wondering.
Only two down the hatch with nothing to drink. Some of the more worrisome started to chime in and warn Donald.
Level 3
Gettin' Real. This level puts Carolina Reaper and 7 Pot Brain Strain Peppers front and center. I know what you're thinking, "what the heck is a 7 Pot Brain Strain Pepper?" We had to look that up ourselves. It a 1.35 million Scoville pepper that is 540 times hotter than a jalapeño pepper. It is also known as "The Mind Eraser". Heat Level 8 (notice how they slyly skipped 7) and puts this level at 855,000 – 1,463,000 Scoville units.
At this point Donald was doing some serious calculations in his head. Having already read the package before he started, the next level was "Pain Sets In". Doesn't the person who wrote that copy know that THE PAIN HAS ALREADY SET IN?! Level 10 coming up, yet again skipping another heat level.
Some of the more level-headed on hand advised Donald that it might be a good idea to draw the line. It didn't take much for him to realize they were right and not wanting to risk actual physical harm stopped the clock and went for the beverages he had on hand.
Probably the Right Call
The next two levels took it up to the ridiculous level of 13 million Scoville units. Ludicrous speed!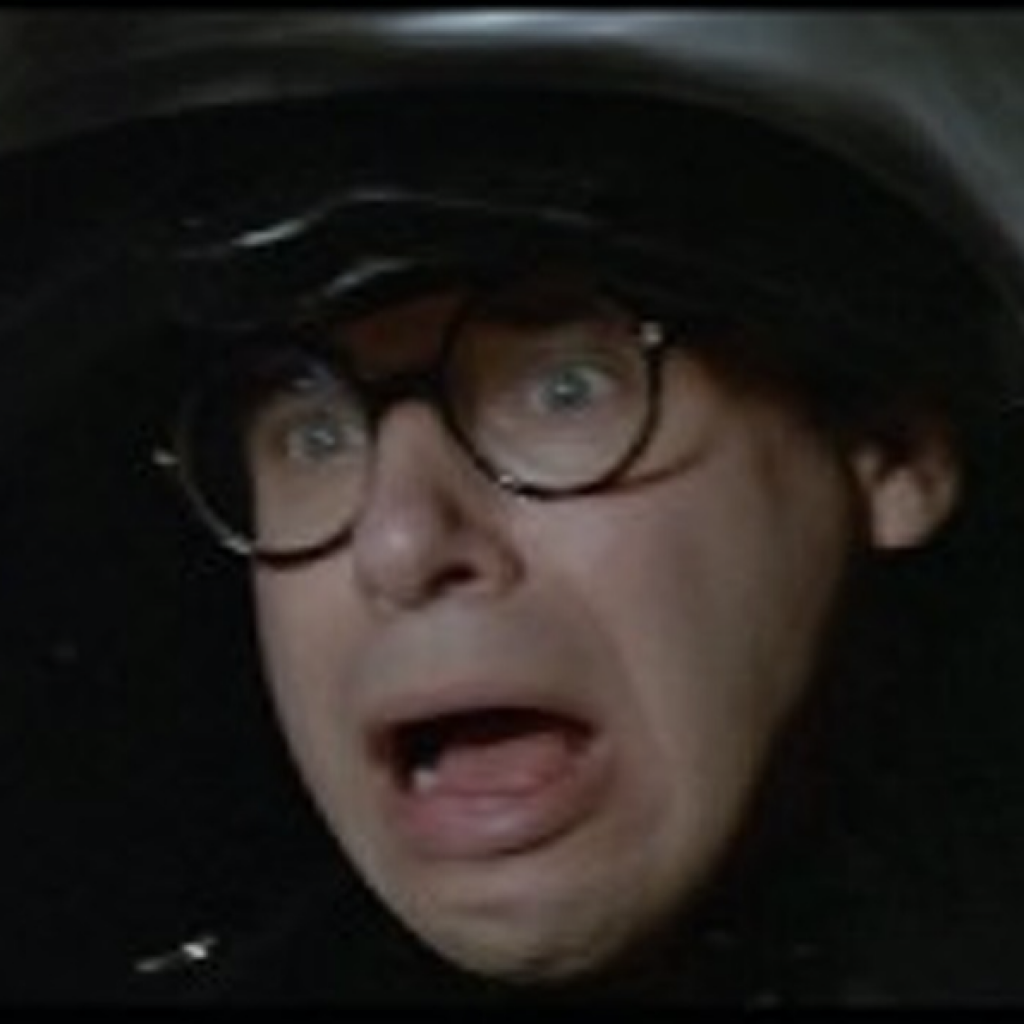 Even though we were certainly cheering for Donald to win the challenge, nobody wanted it at the expense of possible brain damage. Plus he had gone far enough where he started, what some called, "trippin'".
Describing his reaction is difficult and we recommend you go and watch it in rerun. It won't have the same feel as being there live, but it is fun.
One point we would like to make is that there are several Death Nut Challenge videos on the internet. Not very many are done live. That in itself says a lot about Donald's commitment to his channel. It would be great if you could share this video with others and encourage them to subscribe. His channel is relatively small and not many people will be exposed to his content, which includes Tailgating for other live shows, pipe carving videos and tobacco reviews (cigars and pipe tobacco).
Congratulations to Donald for taking on the challenge and getting further than 99% of us would.