Two Big Tens in the YouTube Pipe Community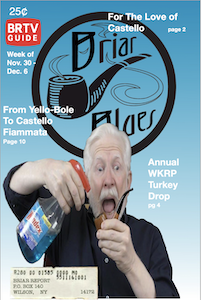 The first 10x milestone is the tenth anniversary of the Briar Blues YouTube channel. I noticed that this was coming up about six months ago and have been waiting ever since to celebrate. Over that last half year I've been going back and watching a lot of the older videos. For some reason the archives only goes back about five years, but I'm pretty sure there were a lot more videos than are showing up.
In that portfolio of videos is a virtual gold mine for pipe smokers. Almost every subject has been covered. From breaking in a new pipe, to the proper care and even what to do when you run across problems. Tobacco reviews and discussions on everything related to the pipe. Not only is there great info for the new pipe smoker, but even a 35+ year pipe smoker like me, I've learned a lot.
Mike not only made all those videos, but has experimented with many different formats. How-To videos, live shows, Convention walk throughs, Zoom get togethers and even series on various topics, including the ones he did for brtv. Consistently producing high quality content for the YTPC, the channel is an absolute treasure.
Congratulation to Mike on the Anniversary, and we are the ones who owe him the thanks for so many years of wonderful content.
The Pipe Nook Reaches Ten Thousand Subscribers
The other ten milestone is that The Pipe Nook's YouTube channel reached the elite 10,000 subscriber mark. That's a tough thing to do in such a small niche market that pipe smoking is. Very few channels have done it and even fewer who are exclusively pipe centered. Usually they cover other topics and have a lot of cross-over.
I'm very proud to have been the very first to report on this. In fact I knew about it even before Eddie Gray did. Not really, but sort of. I had to get the newsletter out and he was so close I knew he was going to hit it any time. I wanted to report it despite him being slightly shy of the actual mark. But the next edition would be a week away and I didn't want to be scooped by the Smokingpipes blog. So I just put it in and hoped I wouldn't look foolish, which isn't hard.
Then I made a blunder, I scheduled the newsletter for 3:00 on Monday but forgot to change the thing from am to pm. I was shocked when I saw the newsletter go out at O-dark thirty as they say. I saw it in real time but it was too late to do anything about it. I'm dreading the report. The open rate is probably half of what it usually is.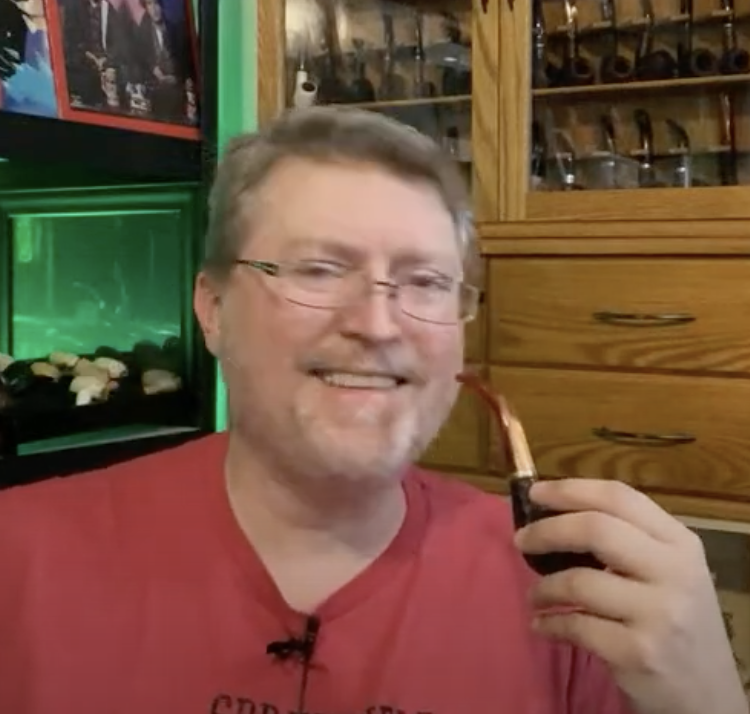 On Eddie's live show Monday, he mentioned that YouTube emailed him when he actually hit that mark and it was two in the morning on Monday. Wow, I was just one hour behind and didn't even know it. I got that out to everyone way before the major news organizations, one of my finest moments I'm sure.
Gift For Subscribers
You watch how fast The Pipe Nook's YouTube channel grows now. Eddie has a bunch of new videos planned which is sure to be popular. He mentioned that he wants to get on more of regular schedule, with not only that but on his blog and newsletter as well. That will be great and gives us something to look forward to.
Getting the tobacco sales back on track was a great thing for The PIpe Nook. It really allows him to live up to the moniker of "Your Virtual Brick & Mortar Store!" I'm sure it makes Eddie feel pretty good about the future of the store. It has been a tough year, but to me it looks like clear skies ahead. I'm a customer just like a lot of you, but have only limited myself to a few pipes a year and some consumables (always toss the pipe cleaners and filters in every order). But now when I go for my big pantry re-stocks, you know where I'll be shopping.
The little pipe shop that could! Sound about right to me.
By the way, he gave out a coupon code that is good for only ten days so everyone can get a little gift from The Pipe Nook on every order. The only thing is he announced that it was only for members of the YTPC, the ones who watch his videos and helped him reach that 10K mark. So I probably shouldn't print it here. Therefore, if you want to find out about that special deal, watch this video. Make sure you watch all the way up to when he says Use Coupon Code: YTPC10K at checkout to receive 10% off all in your cart from today through 3/22/23!
This Week
Sorry for such light Blobbing this week. Next week is going to be no better, but I'm going to try the best I can.
Peterson of Dublin announced yesterday that they have added ten new shapes to their lineup. Familiar looking but smaller than you are used to. They remind me of the vintage pipes of the first half of the last century. If you collect older Dunhills you might know what I'm talking about.
The pipes look pretty sharp, maybe I'll give one a try. That is when and if The Pipe Nook stocks them.