The World's Most Amazing Pumpkin Chili Recipe Perfect for Halloween
Cooking with Flat Cap Piper and Lady Fire
As the seasons change and we enter Fall what better comfort food is there than Chili? Flat Cap Piper asked Lady Fire to come up with a Chili recipe that everyone would love and she answered the call. Not only is this Chili perfect for that cool Fall evening, but since Halloween is right around the corner, this recipe is ideal.
You can watch along as Flat Cap Piper and Lady Fire go through the recipe and make it on their show. Video is linked after the recipe. Just get your ingredients together and join them in making Lady Fire's take on this classic recipe.
Lady Fire's Halloween Chili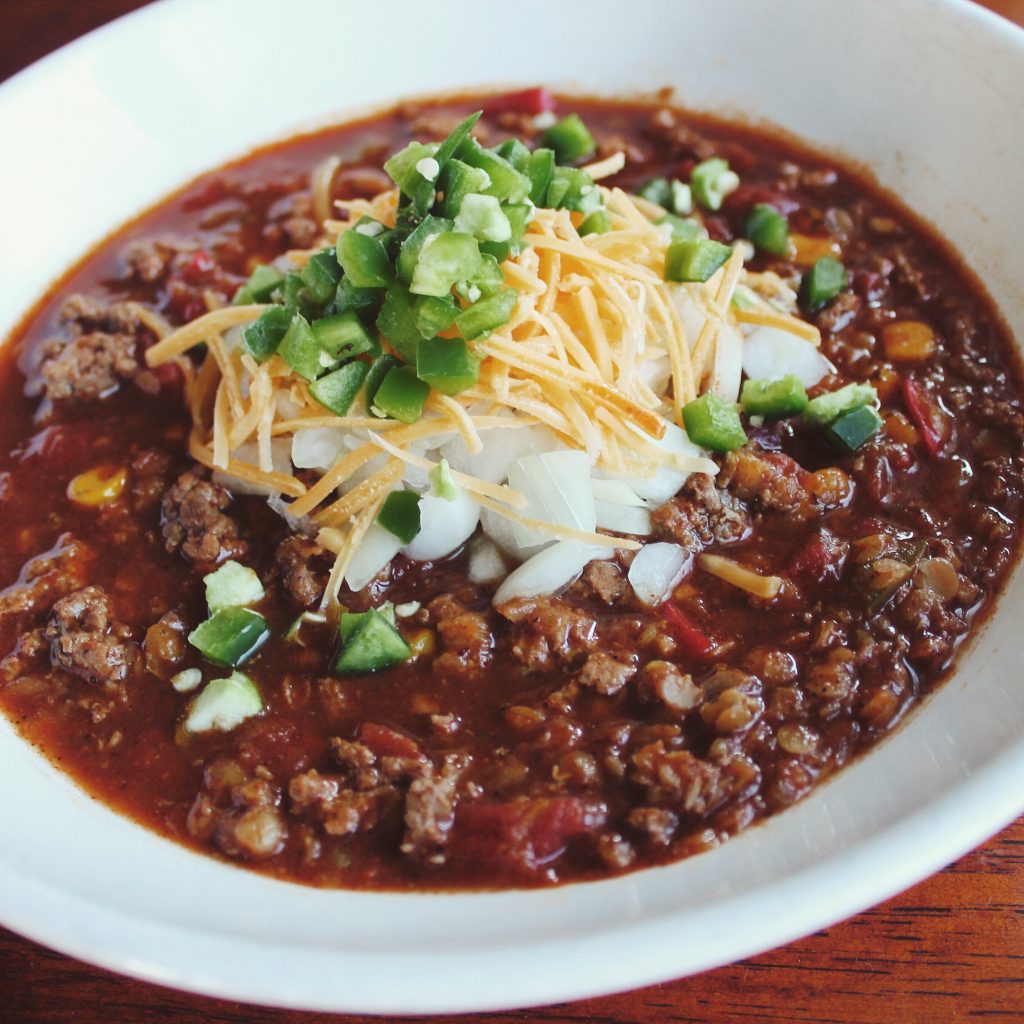 Recipe:
1/2 small pumpkin
2 TBSP vegetable oil
1 Diced onion
1 Diced jalapeño
4 Garlic cloves, minced
2 TBSP Chili Powder
1 TBSP Cumin
1 tsp ground black pepper
1 tsp salt
1 Lb ground beef or ground pork
28 oz Diced Tomatoes
2 cans of Black Beans, drained
1 bottle Pumpkin beer
In a deep pot or Dutch Oven add Vegetable oil and bring it up to medium high heat.
Take half of the small pumpkin and remove the flesh, cube it up into small pieces.
Add the Onion, Jalapeño, Garlic, Chili Powder, Cumin and the salt and pepper.
Let this cook for eight minutes.
Pay particular attention to the pumpkin to make sure it cooks through. Now add the diced tomatoes and the drained Black beans. Bring it up to a boil then turn the heat down and simmer.
Brown the meat and add it to the pot. You can either transfer the meat with a slotted spoon or skim any grease from the chili after it has cooked.
Add a little more salt and pepper at this point but don't add too much.
Secret Ingredient
Now for Lady Fire's secret ingredient. Add one bottle of pumpkin beer.
If your pot has a lid, go ahead and cover and let it simmer for an hour to an hour and a half.
After the chili is cooked, skim the grease off if you want, or stir it in if nobody is looking and give it a taste. Season if necessary.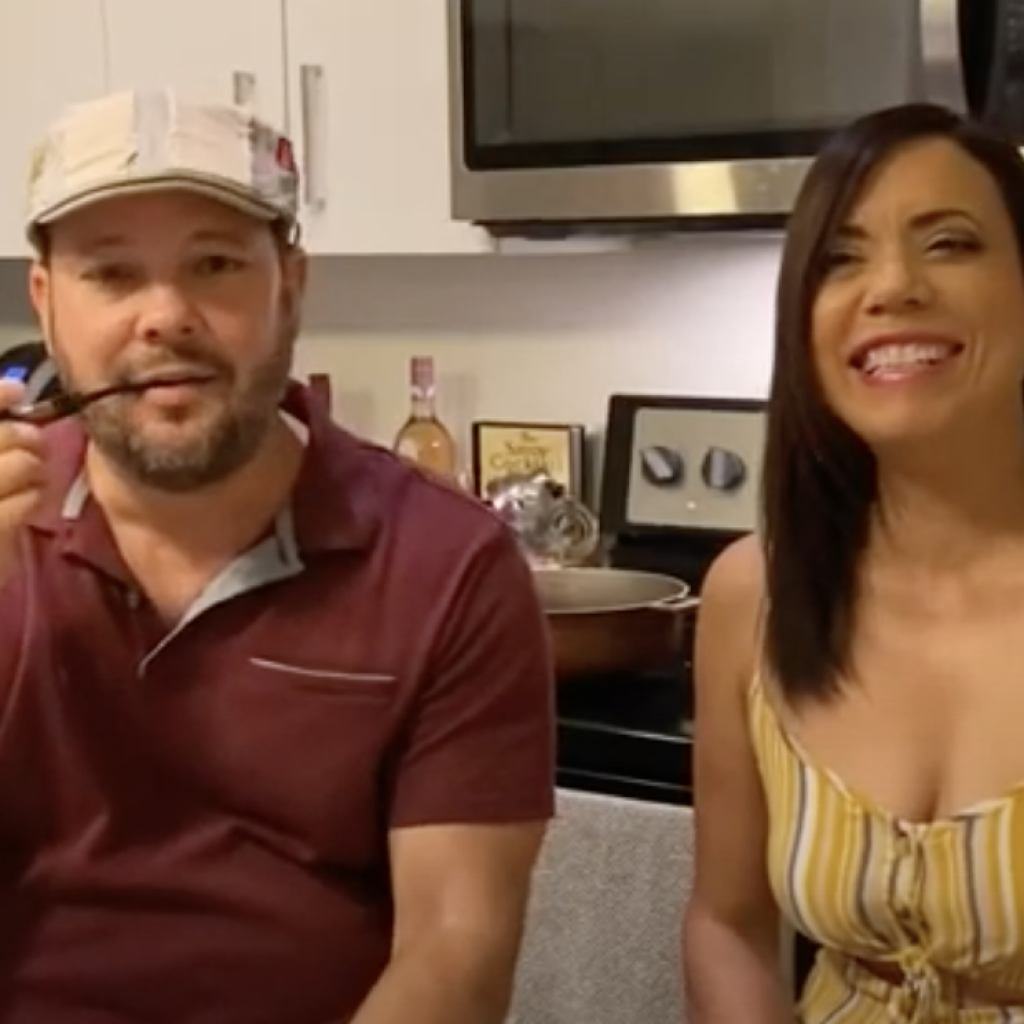 Tips & Tricks
While waiting for the chili to cook choose your pipe tobacco blend wisely. Flat Cap Piper points out that if you enjoy your briar inside, like he does, it is only polite to choose a blend with a nice room note so others can appreciate it as well.
He recommends for this recipe, Straus Tobacco's Sleepy Hallow. Only available through mail or phone orders. Contact Straus Tobacconist in Cincinnati, OH or Florence, KY.
A somewhat wet blend it can stand some drying time before you load your pipe. Sleepy Hallow is a world famous blend only available for a limited time each Fall.
Chili
As far as the chili goes, Lady Fire invites you to experiment and not be constrained by the recipe. For example, she used beef but ground pork, ground turkey, Certified Angus if you want to get fancy or even rabbit meat.
This recipe calls for black beans, but kidney beans, Great Northern Beans, Cannellini beans all are great in chili. Try any of these, or even mix them. Another thing to consider is you can try changing out the pumpkin for another variety of squash. It all depends on what you and your family like.
For a little thicker chili, add a TBSP of tomato paste and let it cook down.
Toppings
Flat Cap and Lady Fire have their suggested list of things to top your chili. When entertaining guests an assortment is always appreciated and makes for a sharp looking chili bar.
Sour Cream
Shredded Cheese (cheddar, pepper jack, Monterey)
Chopped avocado
Sliced scallions
Sliced jalapeños
Chopped cilantro
Frank's RedHot sauce
Crumbled queso fresco
Frito Lays chips
Tortilla chips (they used pumpkin seed tortilla chips)
Black Olives
Enjoy
Trying out this recipe is highly encouraged. It has just the right amount of spice and is the perfect comfort food. If you have any recipes you would like Flat Cap and Lady Fire to try out, contact them and let them know. Also let them know if you tried this recipe and what you thought of it.
Watch
Watch the episode of Cooking with Flat Cap Piper and Lady Fire; Episode 2 Halloween Chili