The 6 Twitter Feeds You Need To Follow
Social Media has become a big part of the pipe smoking hobby. The reason for it is almost certainly because for the decline in the number of pipe smokers and the drop in the number of pipe clubs.
Pipe smoking is almost always something done in solitude. It lends itself well to quiet contemplation and relaxation. But there is a social aspect to the hobby like sharing new blends and discussing different pipe makers. Sharing a pipe with friends is a wonderful experience which is becoming harder and harder to do.
The Rise of Social Media
To fill that gap pipe smokers have utilized Social Media to interact with each other. Facebook is a major player in that game which is slowly falling out of favor with some people. It may have something to do with controversy that surrounds the company. Facebook has been caught banning content they don't like and they share people's personal information with third parties. Even so, Facebook remains a big force when it comes to interacting with others on the internet.
Instagram has taken off in the past few years. It is so easy to use and it's visual, two things people value. There is no doubt people love sharing photos of their pipes and interacting with one another. More than a few people have told me that Instagram is the future, at least the near future. I don't doubt that for a second.
YouTube is huge but adding content is chore compared to other websites. It's not as easy as snapping a photo and adding it to your feed. It has become a gathering place as noted in a previous article and utilized by people like Matches 860 and Eddie Gray from The Pipe Nook. Both have even explored with Hangouts which is as close to a pipe club as you can get without actually going to one.
Twitter
Twitter falls right in the middle of all this. It's easy to post to, you can add photos easily, conversations are simple to join into and, as we love here, a great way to pass on news and information.
It does come with some downside. Like Facebook, Twitter has been known to deflect people's tweets, known as "shadow banning".
They outright suspend people who violate their rules. As usual some people get carried away and don't behave as one should in public. That can be a problem. With users, Twitter can become a jungle that you can easily get lost in. It is also notorious for sucking up any productive time you might have.
The Catholic Pipesteader has taken a break from all Social Media, except YouTube, and has expressed a feeling of relief. But, like anything else, moderation is the key. Twitter is a fantastic tool for pipe smokers to get together and interact.
Close But No Cigar & A Star
There are some major players on Twitter but not all of them use it to its potential. Bradley from Stuff & Things would be an example of that. He is the first to admit that he has an account but doesn't use it. Some accounts are good to follow as a means of finding out about things like sales. Those are straight up business accounts. Pipes & Cigars would be an example of that. They put out excellent Tweets but it's done through an application that sends them out automatically and they rarely engage with their followers. When you reply to their tweets you are mostly just speaking with others that are doing the same thing.
I don't want to discourage anyone from following accounts such as these. They do put out a lot of good information, but it's mostly advertisement.
The exact opposite of that model is a company like Zippo. Zippo has a dedicated team that engages with their followers all the time. They post news about the company, history, vintage ads and information on new products. They have nailed the link between their business and their customers on Social Media. Other companies should study what they are doing. By the way, if you're not following them you're making a big mistake.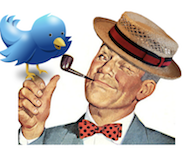 Briar Report
It wouldn't be fair or gentlemanly to put ourselves on the list of the best pipe feeds to follow so we'll just say a few words about that before we get started. Our Twitter account is the predominant way we utilize Social Media. Twitter allows us to interact with a large number of people and not only use it to get the news out, but to have some fun as well.
Of course we call attention to the bigger stories we link to on our news site as well as retweet stories others put out. We love to pass along anything we think our pipe smoking followers would be interested in, like what YouTube channels are currently hosting a Live Stream or info about people holding contests. If you are on Twitter or would like to, please stop by and check us out, we would love to see you there.
The 6 Twitter Feeds You Need To Follow
1. Smokingpipes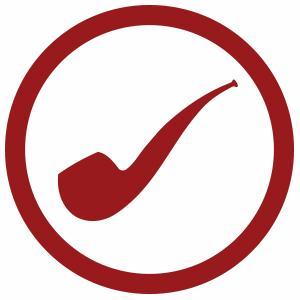 When it comes to pipe smoking content they are No. 1. There isn't even a close second. @Smoking_Pipes does the normal business thing, tweeting about their sales and Fresh pipes they have on their website. The Twitter feed alerts you to new videos they put out and feature new products, like series of tobaccos being released. They also have top notch photographers that give you great images of pipes to look at. I like seeing all kinds of photos of pipes but when the photos are of such high quality, they just pop out at you. Like everything else Smokingpipes does, it's exquisite.
We will include @EUSmokingpipes in this number one spot. Just as high of quality and great content, but in foreign languages. If you're in Europe this should be the number one account you follow. I personally subscribe to them even though I have no idea what they are talking about half the time. The photos are amazing. They are the kind of picture you want to use as your desktop wallpaper. I can't say enough good things about @Smoking_Pipes and @EUsmokingpipes.
No. 2 Cook's Fine Pipeworks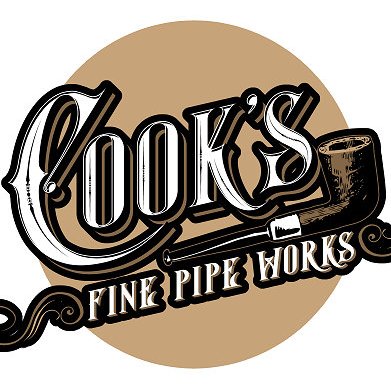 Is a company that is front and center on Twitter @CooksFPW and aside from our No. 1, has the best pipe photography we have ever seen. We look forward to seeing what they are Tweeting about.
They are a wealth of information on Estate pipes and pipe restoration. They interact with people all the time and is exactly what pipe smokers are looking for when they go on Social Media.
No. 3 IPCPR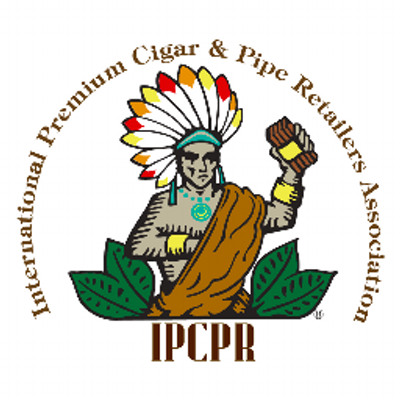 The International Premium Cigar & Pipe Retailers Association's Twitter account @theIPCPR is a great way to stay informed with what's up, especially in regards to legislation that effects pipe and cigar smokers. They have Federal and State information. The IPCPR puts out alerts when legislation is pending and the best part, give you links to where you can take action. They break down laws by state and have an interactive map of Tobacco Laws and Regulations in your state.
The website has what's called "Your FDA Toolbox" which is a one-stop shop for tobacconists dealing with FDA regs. So if you're a retailer you really need to hook up with them if you haven't already.
To see what we mean just follow the keyword #ActionIPCPR to get an idea of what they're about. You will be amazed and impressed with the great work they do on our behalf. Follow them immediately, you'll thank me later.
No. 4 Reborn Pipes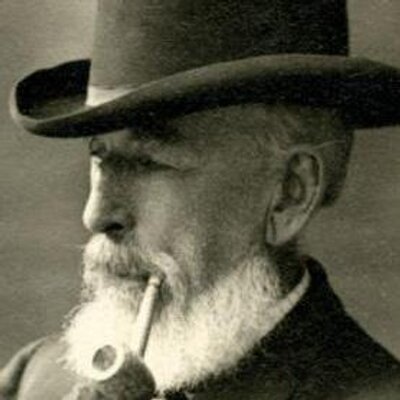 Reborn Pipes is another pipe restorer on Twitter. His website can be found here. For a pipe collector his Twitter account is a treasure trove of information. Pipes you never saw before all restored and ready to go. He has some great before and after photographs. Links to his articles and much more. You can learn so much from Reborn pipes and can get lost in his website if you go there. I urge you to check it out.
No. 5 Carey's Smokeshop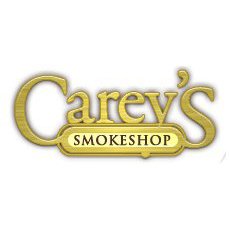 Carey's Smokeshop A brick and mortar in North Canton, Ohio that has a pretty good presence on Twitter. They always have lots of good stuff on sale along with other great pipe related content. They are not prolific posters but go in spurts. When they get going you can expect to see news from them along with contests they hold. They might give away a pipe every week for a limited time. You need to be following them to pick up on all they offer. Don't let this one fall through the cracks.
No. 6 George The Sultan Bruno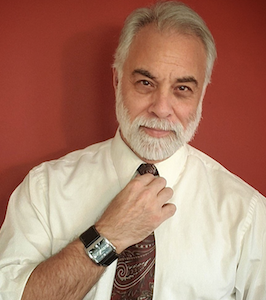 This one isn't strictly a Pipe and Cigar account but @GeorgeBruno has enough to make the cut. Plus it's too good of an account to pass up. He has so much great content you really need to connect with him. His daily Daybreak Show on YouTube is fantastic. He covers topics like pipes, men's issues, beards and so much more. Lately he's been doing some live streams that attract hundreds of viewers. But this is about Twitter and his Twitter feed is always full of great stuff. 
He's what you might call an "influencer". He is often asked his opinion on various subjects and he give you a straight, unfiltered answer. The guy is full of wisdom and not afraid to share it. Not only is he known for his pipe content, but for his motivational talks. He is famous for his urge to get you "unstuck". If you are the kind of person who appreciates a little encouragement or need a little push in the right direction, he's your man.
He usually asks thought provoking questions on Twitter then features them on his Daybreak show. Gives you a little something to think of during the day. Sometimes they seem trivial, but you can be sure Mr. Bruno is going to make a point with it. What are you waiting for? Follow him.

Are We Allowed To Sneak More In?
That is our official list. But there are so many other good ones to follow. Some of my favorite ones that would just fall under the heading "personal" accounts but are highly active on Twitter and have a lot of pipe content are:
@Friedonald CEO of Voodoo Review. You will be happily surprised at the pipe and cigar content he puts out. Especially his reviews that are among our favorites.
@VAPiperYTPC better known as just Virginia Piper, posts regularly. Lots of photographs and he loves to engage with other Twitter users. I long suspected people followed him for his epic mustache but later found out that it was only a bonus. A credit to pipe smokers for sure.
@TheWritePipe is somewhat of a new kid on the block, but has his eye out for great pipe content and loves to share it.
@GentlemansCorn1 is nothing about Gentleman's Corns, but it's the handle for our old friend David from Gentleman's Corner. He channel contains pipe content and links to his reviews which are nicely done.
If you don't know who else to follow and you're scraping the bottom of the barrel, might I suggest Bill from @StogieReport. He doesn't post much. He's a grumpy old you know what and, well . . . I can't think of any reason why you should follow him. He thinks he already has six million followers and he's been known to accidentally block people, but every once in awhile you might find something there you might enjoy. Whatever you do, don't tell him I sent you.