The Pipe Before Christmas
The following is printed with permission from VooDoo Review, the premium Tobacco Review Blog.
Twas the pipe before Christmas, when all through the house
Not a creature was smoking, not even my spouse;
The tobacco was tinned by the chimney with care,
In hopes that Dunhill still would be there;
The pipes were nestled all snug in their stands;
While visions of pressed flake danced in my hands;
And mamma in her 'kerchief, and I in my cap,
Had just settled our brains for a long winter's nap,
When out in the lounge there arose such a clatter,
I sprang for my bag to see what was the matter.
Away to the tamper I flew like a flash,
Tore open the pound and picked up a match.
The note in the room of the new-opened blend,
Gave a scent aromatic of what was about to begin,
When what to my wondering eyes did appear,
But a Zippo pipe lighter and a fresh pint of beer,
With a bit of packing so lively and quick,
I knew in a moment this pipe blend was my pick.
More rapid than eagles my pipe caught the flame,
And I whistled, and shouted, and called them by name:
"Now, Ugly! now, Briar! now Corn Cob and One that I'm Fixin'!
On, Clay! on, Falcon! on, Meerschaum that sizzle I did listen!
To the top of the ceiling! to the top of the wall!
Now smoke away! Smoke away! Smoke away all!"
As leaves before the wild hurricane fly,
The smoke from my pipe did mount to the sky;
So up to the housetop the smoke rings they flew
With a tin from Comoys I started on pipe number two
And then, in a twinkling, I heard with each puff
The the snapping and crackeling of some really good stuff.
As I blew out my smoke, and was turning around,
Under the tree I spotted another bulk pound.
Astonishing to see it I let out a hoot,
Knowing that soon I would make it ashes and soot;
A bundle of joy I must say I dug into the sack,
And looking like a smoker pipe three I did pack.
My eyes—how they twinkled! My aromatics, how merry!
My pipe glowed like roses, it's room note like a cherry!
My droll little mouth was drawn up like a bow,
And the smoke from the pipe was as white as the snow;
The stump of a pipe I held tight in his teeth,
And the smoke, it encircled my head like a wreath;
I had a young face and a little round belly
That shook when as I laughed, my bowl full of baccy.
My stash was full, the cellar jars on the shelf,
And I laughed as I smoked, in spite of myself;
A wink of my eye and a twist of brown flake
Packing bowl four me I had great blends to partake;
I spoke not a word, but went straight to lighting my pipe,
And filled all the room; blowing smoke of a new type,
And puffing so happily this smoke to dispose,
And watching it float, up the chimney it rose;
The smoke did I slay, then I gave out a whistle,
And away it all flew like the down of a thistle.
But I heard the exhale , ere it floats out of sight—
"Happy Christmas to all, and to all a smokey night!"
(As of December 21, 2018 this to the best of my knowledge is an original work based upon the structure of the work of Clement Clarke Moore.)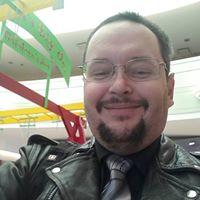 About the author;
Friedonald runs VooDoo Review the premium tobacco review blog. You can also find him on Twitter @Friedonald