The Journey Begins by Friedonald
"If I cannot smoke in heaven, then I shall not go." -Mark Twain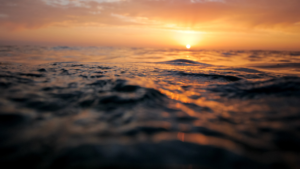 Hello, and Welcome to the world of Pipes and Cigars.
I got into pipes and cigars because of the Army. Only in pipe and cigar lounges have I ever found a place where people can be who they are and accepted as brothers and sisters outside of the military. Race, Religion, Political Views, Sports Teams, Everything that is able to cause conflict is set aside for the camaraderie of relaxation only found with a cigar or a pipe in one hand and a glass in the other.
My first stick was a gift. A sergeant gave me a cigar during boot camp. I proceeded to puke a MRE into his sand pit as he laughed at me. I spent the next 3 days sifting my meal out of Uncle Sam's sand. Lesson learned, don't inhale. Upon graduation he gave me another stick and I have enjoyed thousands of sticks since then.
My first pipe was a Corn Cob while still in the Army. I found that if I really wanted to finish off a fine cigar in my down time nothing beat a pipe with a little pipe tobacco sprinkled in to make a good seat for the nub of the cigar. Since then I have had several pipes and hundreds of blends and not to just finish off a cigar.
What I missed most other than the friends was the great times we had while in the worst of situations. I realized that the good times all revolved around the smoke, a drink, and the peace of heaven enjoyed with those same friends.
Somewhere along the way I developed a talent for steering a smoker into a great stick or a blend. There is something great about watching a Brother or Sister of the Leaf enjoy a stick or bowl of something that they would have otherwise passed up but decided to try because of my recommendation based upon their personal taste preferences. As such I started "reviewing" Cigars and Pipe blends in the attempt to share with the whole world my thoughts about both.
I hope this is fun and helpful and should you enjoy it please let me know.
Long lives and long ashes.
Follow Friedonald on Twitter @Friedonald
You can read his reviews on https://pipescigarsreviews.wordpress.com