The First Anniversary of The Virtual Pipe Club
The Year of the Pipe Club
We can all agree that 2020 was not a year many of us care to remember. Very few good things came out of that ill-fated year.
One of the exceptions is The Virtual Pipe Club. Whether or not it was because of the circumstances, or if it was just a coincidence of many things coming together all at the same time, but 2020 was the perfect year for The Virtual Pipe Club (VPC) to begin it's life.
DDR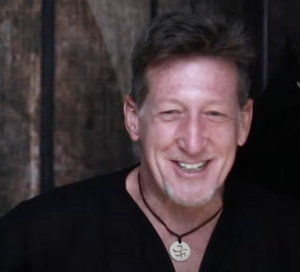 The club was founded on March 12th, 2020 by David-Dorian Ross known to most as DDR. He has a solid background in making YouTube videos for practitioners of Tai Chi, a producer of DVDs and even making the PBS special Tai Chi for Health & Happiness. Not only that, but was experienced with the Zoom platform.
With his love for the pipe smoking hobby in mind, DDR thought that it would be the perfect marriage to bring together the traditional pipe club experience and this new technology. That along with a world that was beginning to stay at home with concerns of the health threat from Covid-19.
There is a wonderful interview from the great website Pipes Magazine, where Mr. Brian Levine talks to David-Dorian Ross. The interview is well worth listening to if you want to find out more about the man who founded the Virtual Pipe Club.
As with most new technology early adopters stumble their way through it, seeing what works and what doesn't. In the case of the VPC, a lot of those growing pains were worked out by DDR as host of his other content. When the VPC began he was able to hit the ground running. This worked out wonderfully for people looking for a way to meet up and talk with other pipe smokers.
YouTube Pipe Community and Beyond
Up until then most interaction between pipe smokers on the internet was with live YouTube shows like Mike from Briar Blues who hosts one of the most popular pipe smoking channels. Chad aka Yardism hosts a similar weekly live get together. Many of these shows cover a wide variety of topics like music, food and entertainment.
Martin from Over a Pipe has an interactive show. He can only talk with one person at a time, so the format has more of a late night interview show feel to it. Of course people can interact in the chat feature, but the back and forth is mostly reserved for the host and the guest. Much like CaneRod Piper's show, but with many more bells and whistles.
Enter the Zoom platform. A way to take the best parts of those shows and expand it from one guest to as many as you want. As Paul the Piper told me recently, the VPC has much more of a social feel to it. You're not only interacting with the host but with other members as well. That might be the key to it. That and the ability to talk "face to face" or as close as you can get. You are not just reading people's comments (limited to a short sentence) but seeing their reactions and getting the nuances of what they say.
What is This Zoom All About?
Admittedly, I did not understand Zoom when I first came across it. It seemed overly complicated and ripe for a free for all. Too many people at once. Chad explained to me generally how it worked and the options the host has in controlling the format and therefore the flow of the show. A judicious use of the mute button seems like a skill every Zoom host becomes good at. But even more important is who is in the Zoom meeting in the first place.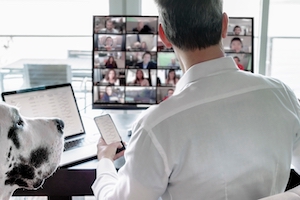 I spoke with several members of the Virtual Pipe Club to get an idea of what the club was about, what they get out of it, and exactly who is attracted to sitting in front of a screen smoking their pipes. They totally surprised me. It wasn't a certain kind of person, it was all kinds of people. From all over the place.
Not only were the people different, they couldn't be more different.
The People of The Virtual Pipe Club
A guy like Boris Weishaupt who lives in a small village called Sattel in Switzerland. Working 10-12 hrs a day and living quite far from the nearest pipe club, makes attending "local" meetings a bad option if you want a happy family life.
Then you have someone like Tim Hynick from Haverhill, MA. He's not only close to his local pipe club but is an active member. As not only a pipe smoker and pipe maker he is also a collector. Tim is always looking for ways to expand his knowledge and meet more people.
It started to make perfect sense in my mind why in only one year The Virtual Pipe Club has over 2,000 members. It has almost as many subscribers to their YouTube Channel and Facebook page where their shows are simulcast each week. The have also been awarded the honor of Pipe Club of the Year by Country Squire Radio. This is a big deal since nominations are submitted from the general public then decided on by their team headed by Jon David Cole and Beau York. To be tapped as the Club of the Year you have to have broad appeal plus get the approval of the judges, which eliminates it being just a popularity contest.
Facebook Group
As you can see, there are many factors that have played a role in the early success. Besides the foundation that DDR laid out for the club, the growth of the Facebook community has certainly played a big part. Almost everyone I talked to said they first got involved through that Facebook group. The interactions between members on that platform fill in the gaps between the Zoom meetings.
Mr. Oliver Kuhnt, is the driving force behind the VPC Facebook page. He seems to work tirelessly not only running that group, but works as the publicist, press liaison, spokesperson, and head cheerleader. If you want to know anything about the club, need any information or just want to join, Oliver is your guy. There is no doubt that he wears the zeal for the club on his sleeve. After talking to him for just a few minutes you want to not only find out more, but join up and you can't wait for the next meeting. I don't think they could have picked a better advocate for the VPS than Mr. Kuhnt.
Although his enthusiasm is infectious, being an administrator he is not the guy I wanted to talk with to get the real story behind what is attracting so many people. Seeking some different viewpoints would help me understand this phenomenon. I do mean that literally by the way, I don't think pipe clubs will ever be the same after talking with some of these people.
The Traveling Turtle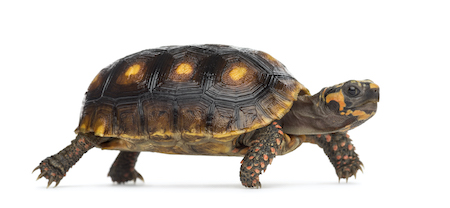 I met Amir, who goes by "The Traveling Turtle". Now that's a moniker! He's from Selangor, Malaysia. This is a totally different culture than most are used to. He is an active member of a huge pipe club, the Malaysian Mainly Pipe Smokers (MAMPOS). That is a 10,000 member club. It's hard to imagine being in a club that big and Amir is a very active member. He is their in-house pipe restorer and the "go-to" guy in the club for all things pipe related. Seemingly having everything he wants in such a great local club, why on earth would he want to go on a Zoom call at three in the morning? Not just once in awhile but almost all the time.
Amir said that with his high level of interaction with pipe smokers from making and restoring pipes to selling them, when travel became restricted and that interaction was cut way back, he desperately wanted a way to fill that void that was left. The VPC was like an answer to that plea.
Now For A Very Special Guest
Amir may have joined for the social aspect, but the guest speakers is what hooked him. Citing his idol, Tom Eltang as the high point to his involvement so far. He was also so impressed with Silver Fray that he ended up contacting her after the meeting to chat with her personally. Never passing up an opportunity to learn more about his love for pipes.
I don't think anyone could speak about this better than Amir. He points out that when you are dealing with people from other countries, some people might feel that they are not as active or welcome. The VPC has people from as many as 91 countries participating. He says this is not the case. There are no barriers. The fact that they are all smoking their pipes is like a bridge that is bringing them all together. An excellent point and Amir is a great credit to the VPC and pipe smokers from around the world.
All Are Welcome
That sentiment not only applies to veteran members of the club. Boris who we mentioned earlier, says that compared to other groups, there isn't a tendency to make fun of newbies. Nor to get cynical about tobacco preferences one might have. Members are not subject to lectures like in many online forums. Every thing they do is in good spirit. People take it as such and remain polite and respectful.
Boris credits that to the way the club was organized and how the Zoom meetings are run. He says that since people from so many parts of the world are participating is an advantage. He ends up learning much more than he otherwise would. Especially regarding different tobaccos. Boris brings a great attitude to the club and gets as much out of the meetings as he contributes.
"Live and Let Smoke . . . That's the Spirit"

Boris
Down In Front
You can have all the best intentions in the world. You can even have great members with a lot to add. All of which the VPS has in spades, but I kept going back to the platform of Zoom. There is no doubt that jumping on early was a smart move. David-Dorian Ross was quick to pick up on that. Although it seemed to me too unwieldy for such a big crowd. It's like everyone talking in a crowed theater before a movie. You really can only listen to one or two people and the rest is just a big drone. When the movie starts, everyone better shut up or it will ruin it for everyone.
I could see from the videos they have archived on YouTube how the meetings are generally run. But old shows are different then when it's live. It just has a different feel to it. Two weeks ago I went on to watch my first meeting live. I was so stunned and pleasantly surprised how smooth it went. The show was separated into different segments. The first being the host DDR welcoming everyone and getting a little business out of the way.
Flow of the Show
He doesn't run the show like he's the Grand Poobah or anything, even though he is. He makes it a point to tell everyone he's just a regular pipe smoker in the hobby like they are. But he is conducting the crowd like a conductor leads an orchestra. Each segment builds on the last. He brings some people in where they share what they are smoking. They talk about their pipes and anything else they would like to say or add. Building until there is actually quite a lot of people. But it's all under control. If on the other hand it started with 40 people all shouting out, it would be a disaster. That's what I was expecting.
After everyone settles in, DDR welcomes a guest. They come from all aspects of the pipe smoking world. This week will be Mike from Briar Blues. He brings with him a very loyal following from YouTube and his retail pipe business. Some of the past guests include Shane Ireland, Per Jensen, Jeremy Reeves, Russ Ouelette, Chris Morgan, Brian Levine, Eddie Gray and many more.
Keeping it on the Rails
The VPS sticks to one topic, unlike some of the shows mentioned earlier. One topic in general, is a better way of saying it. Pipes, pipe tobacco, pipe carving, pipe restoring . . . you get the idea. It's the meat and potatoes of pipe content. It makes the two hours fly by, wishing it were longer.
All this and you never have to leave home. Tim Hynick told me "I think accessibility may distinguish the Virtual Pipe Club from clubs that meet in person. Because it takes place online, there is the opportunity for persons all over the world to participate in a weekly meeting and not have to travel to pipe clubs to meet with them."
Tim thinks that's the key to the clubs success. Keeping it about pipes and not getting off topic where things could run off the rails. He adds "I believe is our motto or basic rule for participating in the club meetings. That rule is that you need to be nice and respectful. We avoid controversial topics and stick to pipes and tobacco. For that reason, it is a very relaxing, friendly, welcoming, and extremely enjoyable two hours on a Saturday." Crediting the organizers Mr. Ross and Mr. Kuhnt as well the community as a whole who are senstitive to the goals of the club and stick to the general flow of the meetings.
Mr. Hynick is a good example of the passion so many of their members have. It seems like they want it to succeed so they do their part to keep the standards high. The bigger the group, the harder this is to pull off. Somehow, they seems to be doing a fine job so far.
No Worries, Mate
Getting into the swing of things from a VPC point of view. I wanted to get someone as far away as possible, and not a "pipe guy" either. Rather just a casual smoker. Looking for someone that wasn't steeped in the hobby. Yet took the time and energy to participate is the guy for me. I was introduced to Mr. Stuart Whelan from Port Stephens, Australia. What?! Where the heck is that? It's three hours North of Sydney. This is the kind of guy I would think calls DDR Dave-O. It makes me want to watch a meeting just so I can hear Mr. Whelan say Latakia. I'll bet it's great.
Lock It Down
Like so many, when his area went into "lockdown" he started searching for pipe videos. Looking to pick up a hobby he had in the 80s but stopped. Starting to collect a few Peterson pipes his interests began to grow. Beginning by watching VPC videos on YouTube it got to the point where he wanted to become an active member.
I asked him what does he actually get out of the meetings. He told me that for him, pipe smoking is very much a solitary affair. After finding a group where he could share that interest sparked a camaraderie in him that he saw in many of the other members. Even though it's virtual, there is still a lot of enjoyment to get out of it.
"In this age of fast paced technology it is nice to rediscover the timeless quality of good company and a pleasant smoke. I would not have thought about smoking my pipe at 6am but, you know what, it works and I enjoy a morning pipe with my coffee now more than an evening pipe. But regardless of one's time zone it is a joy, delight and singular pleasure to spend time with the men and women of the Virtual Pipe Club, I highly recommend checking them out."
This sentiment says it best. Here is a guy that has grown from that casual pipe smoker. Now he's actually been encouraged to start carving pipes himself. That struck me as telling. You can almost see his growth as someone in the hobby being parallel with the growth of the VPC.
Right Time, Right Place?
After talking with all these people I do think that timing and fate did play a part in the success of the club. Right people, right time sort of thing. Along with people stuck at home with extra time on their hands. But that is only a fraction of the whole story. Just picking out a platform and launching it when they did, is not enough to account for where they are now.
The early mastery of that technology was huge. The likable personalities of the core group was key. It was like a big magnet for people looking for a group they felt they could fit in with. Finally, the members themselves who not only wanted a place to talk about pipes, but wanted the club to succeed. They wanted it just as much as the people running it.
Of all the people I talked with, to a person they all used the words welcoming, camaraderie, respect and supportive. It really reflects the group as a whole. When I watch a meeting, I get the same feeling. I didn't think about all the things that are going on. Not even on how many people are actually watching across all the platforms. I am enjoying a pipe and soaking it all in. Whether it's members telling personal stories or a famous guest, it's everything you could ask for in a pipe club.
Everyone involved has done a wonderful job so far and they all should be proud.
Happy Anniversary Virtual Pipe Club. May you have many more.
Afterward
This Saturday, March 13th The Virtual Pipe Club will be celebrating it's first Anniversary. It will begin an hour later than their usual start time and run for an hour longer. The meeting begins at 3:00 EST and will run for three hours. Check the Briar Report Calendar for other time zones and event description.
We would also like to thank everyone who helped get this article. We so appreciative of Chad (Yardism), Paul the Piper, Boris Weishaupt, The Traveling Turtle, Amir (still love that name), Tim Hynick, Stuart Whelan and especially Oliver Kuhnt who provided us with everything we could ask for. Thank you all.