Sphères, An In-depth Review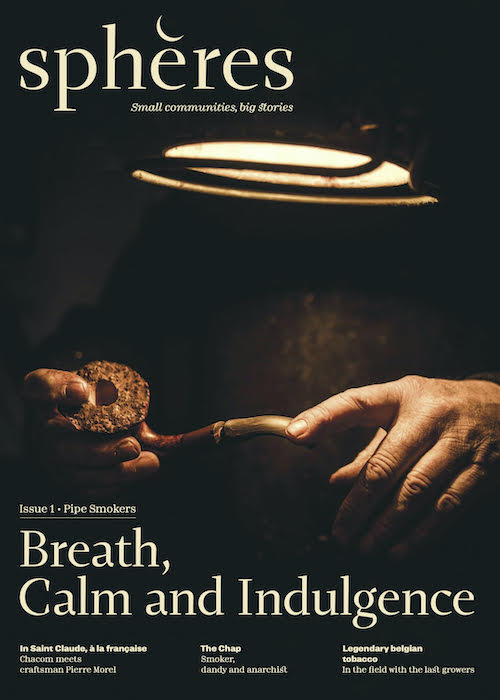 Sphères is about small communities who have big stories. An issue of Sphères is a bit of a respite from the crazy world we live in. Four times a year they take a step into a tranquil unexplored microcosm.
In this first issue (October 2020) the magazine is fully dedicated to the pipe smoking world. Titled The World of Pipe Smokers, Breath, Calm and Indulgence.
Described by the editor as a "Mook", which is something between a magazine and a collector's book. It is a French publication which has been translated into English.
Spheres writes about those who find solace away from the hustle and bustle of the world through their passion. The passion of pipe smoking in this case.
The issue is 144 pages, with nothing wasted. Every page has on it something interesting. The cost is 20.90 euros, which is $25.30 US (in December of 2020). The English version is available to purchase directly from their website.
The Review
Now that the particulars are out of the way. The publication is just amazing. It is the best magazine on pipe smoking we have ever seen. Usually you get page after page of pipe photographs, or worse, pipe ads. This is not like that, at least not this issue. As the title states, the focus is on Pipe Smokers, and it covers the range from the casual smoker, to cartoon characters that smoke pipes, pipe shop owners, all the way to one of the greatest pipe makers to ever live.
The articles honestly have something for everyone. If you're the kind of person that likes to shut off the computer, turn off the cell phone, light a pipe and sit back and read, this book will be right up your alley.
Is It A Mook?
OK, is it a book or is it a magazine? When I first read about it, two things came to mind right away before I even saw it. One was calling it a mook was sort of strange. Seemed like some kind of marketing gimmick. Didn't know what to expect. But after reading it, that might actually be the best way to describe it. The amount of content stuffed into 144 pages is something you might expect in a book. But the format and the photos are consistent with a magazine. I'd say it's more of a magazine, but one you would defiantly not toss out when you got done with it. One you would keep on the shelf to reread from time to time.
What You Will Find
To get an idea of how much content we are talking about, here is the Table of Contents, which they refer to as a Summary.
A Carte Blanche for François Sureau
Brand Old
Pipe Roots
In the Footsteps of the Real Popeye
Smoke it like Gandalf
Interview with Gustav Temple, His Majesty of Chaps
Smokers in Comics
Health, Pipe smoking: The Risks
The Desperate Search for Pipe Tobacco
The Smoker Repents
Portfolio. One Town, One Passion, Two Crafts
The Committee International of Pipe Clubs. Half A Century of Smoky Gatherings
"The Art of Pipe Smoking Resembles Zen" A Chat with Pierre G. Müller
Four Families and A Liquidation
Curls and Lines
Semois Tobacco, Brown Gold of a Valley
The Taste of Tobacco
Tabagie
The Pipe, Unisex?
It's a Guy Thing
"They Were Waiting to See What I Could Do". Interview with Asami Kikuchi, Japanese Pipe Maker
The Danish Example
Smokers From Elsewhere
Smoking Face to Face
Tom Eltang, More Artisan Than Artist
Laurent Maréchaux, The Writer-Traveller and His Pipe
Glossary
A word From the "Guest Editor" Nicolas Stoufflet
The Articles
Some of the articles are not very long and are perfect for when you have a couple minutes and pick it up and just want to find something of interest. There are a few lengthy articles. No matter the size, they are all well written.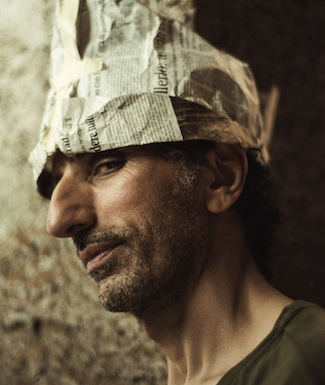 A few examples are Pipe Roots. An in-depth article about Romeo " Mimmo" Domenico the talented briar wood cutter. All about his personality, business and workshop. Spheres spent three days with him and they talk to him about this dying craft. Just amazing.
The article doesn't just cover the personality of this interesting man, but the process of digging up briar root, processing it and cutting it. All that work that goes into making your trusty little pipe.
Semois Tobacco, Brown Gold of a Valley is about this famous tobacco and it's near extinction. It also covers the history of the Belgian valley where it has been cultivated since the middle of the 19th century.
Another group of people that have put in such hard work and know-how, and whose efforts are not known by many.
The Photography
The article about Tom Eltang is fantastic. The writing, the photos, it really comes together. Speaking of photos, they couldn't be better. Not culled from the internet, but world class professional photography. Some articles are more photo rich than others. There are some historical photos and many illustrations, but they all work together. Very impressed with the photography and artwork.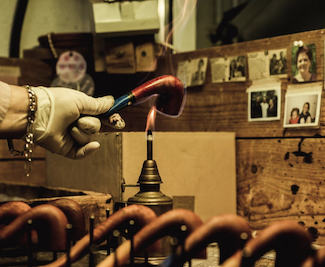 Points of Interest
The rest the articles are all worth a read and I could talk about each, but this would end up being longer than the book. Just to mention a few others;
Four Families and a Liquidation is a must for collectors of Butz-Choquin pipes.
The article They We're Waiting To See What I Could Do, is an interview with Asami Kikuchi from Tsuge. She is a favorite here and her talent is exceptional. It was great to read about this star in the pipe world.
It's easy to get carried away because there are so many articles that can get one talking for hours. I'll finish with the one that made the biggest impression, possibly the best article in the issue. The interview with Gustav Temple, opened a huge door. The group of people who call themselves Chaps may be old news in Europe, but it was news to me.
Apparently it is a resistance movement originating in Great Britain. What a captivating story. I had no idea! These pipe smoking gentleman from a time not long past have a world all their own, they even had their own magazine. There are few in North America that might fit into this group. One in particular from The Great White North comes to mind instantly, with his Castello pipe, cuff links and Phil Rivara walking stick. Other than that I'm not sure there is an American equivalent. We've come a long way from the dashing man about town to a bunch of betas and bros.
The Second Unfounded Worry
What is the second thing I thought about before seeing the issue? The translation. I was apprehensive considering it is a French publication that has been translated into English. To me that was a red flag. Seen it so often, I was expecting bad grammar, confusing text and everything else that comes with it. Even great historic works may not translate well and can make for a hard read. I was shocked, and pleased to see this wasn't the case. It reads like it was written in English. I can't believe it is a translation. Nowhere does it seem strange or awkward. Obviously it was translated with our British cousins in mind. The letter u showing up in the word color, and referring to cigarettes as fags. That we can handle and is no big deal.
They did not skimp one bit on translation and have done a superb job.
Minor Items
Two things did catch my attention that were a tad off putting. The biggest is the font they used. It is listed as Minotaur et Minotaur Sans. Overall it is pleasing and easy to read, but there is a glyph or ligature that appears. It is a small arc that connects between the tops of certain letter combinations such as ct, ch and especially st. Not sure if this was something in the text editor that they just went with or did on purpose. Either way it was very distracting at first but got used to it after a little while. Their Masthead has a crescent moon serving as the accent mark in the word Sphères, so they might have wanted to carry that design element into the text.
The second quibble is the article titles. They use many different styles giving each article a look all it's own. Most are perfect, but a couple are misses. Extremely tall slender fonts that look more like an optical illusion. Quite hard to read. Luckily, it was only used in a few places.

Similar Publications
Right now there is no other publication that I can compare it to. Pipes Magazine, possibly, but Sphères goes well past what you would expect out of that. Not that we don't love Pipes Magazine, mind you. Most other pipe books are centered around one subject, which is nice, but this has the advantage of many subjects, all fascinating.
Rating
Overall, I'd give this as many stars as there is on the scale you like to use. A winner no doubt, and a big home run for pipe smokers. I hope readers in Europe understand what a compliment saying home run really is.
Not only will you not regret getting yourself a copy, but people participating in this year's Secret Santa, organized by Matthew Tremblay, might want to take a close look. The price point is almost exactly what Mr. Tremblay has set. Something to think about if you don't want to give the same old gift every pipe smoker gets.
In every respect, this first issue of Sphères was a complete joy to read.