Snapshot – Sillem's Black
Briar Report Snapshot – Sillem's Schwartz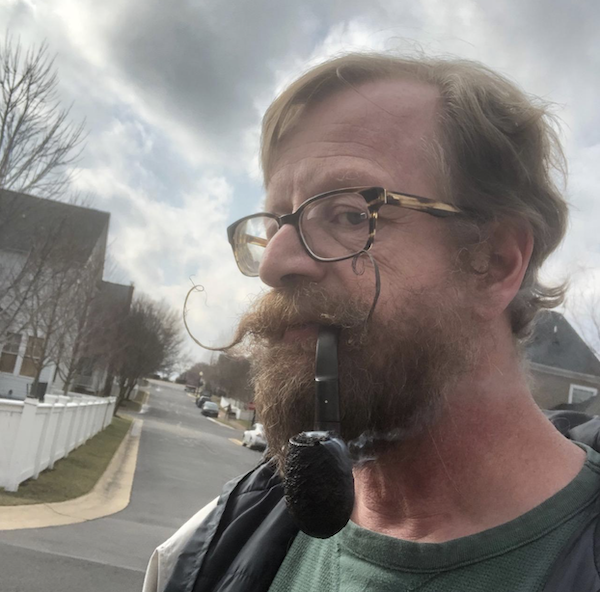 Howdy Y'all, Virginia Piper here. The subject line of a message in my inbox looked ominous enough. "You know what to do" as if to prod me to embark on an undercover operation. But in reality it was a message from Phil from the Briar Report containing the tracking number of a package that was on its way.
I volunteered to be a guest reviewer for the Briar Report with the agreement that they would send me a pipe tobacco, I'd become acquainted with it over a month and offer my impressions of the blend.
Although I've enjoyed a number of artisan blends, I'm pretty much a Lane 1Q guy. What can I say? My tastes are simple. Consequently, my palette isn't nearly as refined as many others in the community.
So how can my review be of value here? After all I'm not a connoisseur. But the same can be said of many pipe smokers. I just happen to be stepping outside my comfort zone and that's gotta be kinda compelling, right?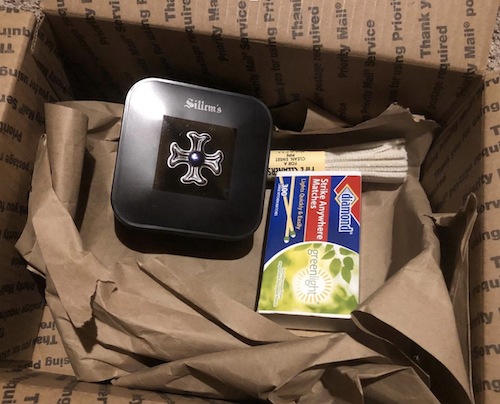 In late February, the package arrived on my doorstep. I eagerly opened it up right away to find not only a tin of Sillem's Schwartz pipe tobacco along with a bag of pipe cleaners and a large box of wooden matches to boot!
I'd never heard of this blend and I was looking forward to my venture into the unknown.
The tin itself is absolutely beautiful – black with a raised silver cross containing what would appear to be a purple stone in the center. I'll definitely want to hold on to this tin long after the pipe tobacco is consumed. The back of the tin contains a label indicating it came from somewhere in Europe. Curiously, it contains no tobacco warnings.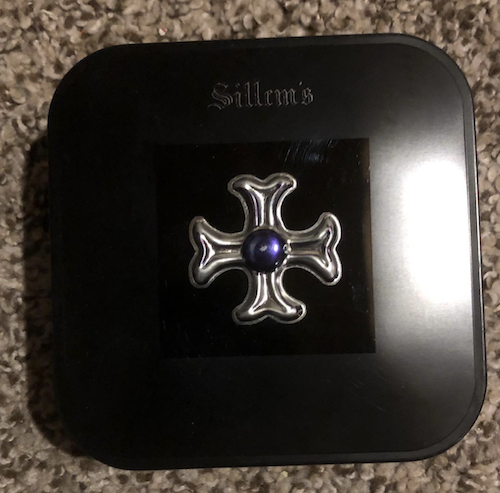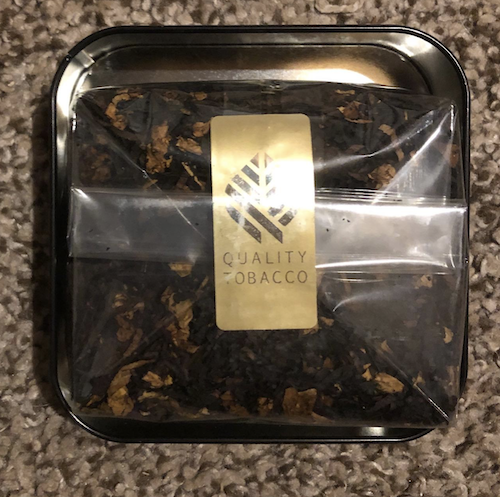 Upon opening the package inside the tin, I was taken aback by a smell that reminded me of Listerine – the original version. Hardly enticing. But underneath was a muskiness that brought back memories of camping. Ok, kind of enticing.
Before embarking on a review, I typically research the blend I'm trying so I know what to look for. I skipped this step for my inaugural smoke to see if I could determine what's in it on my own … type of a blind taste test.
I filled the oldest pipe in my collection – an Ascorti billiard with this premium tobacco.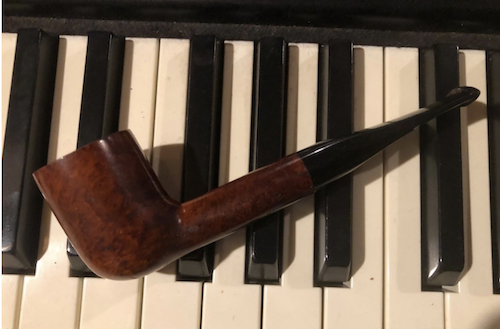 Here are my notes from the inaugural bowl.
A soapy flavor filled my mouth when I first lit this pipe tobacco but it quickly went away.
A slightly spicy/earthy flavor was distinctly present in this blend. I guessed it to be Latakia. That Listerine flavor soon kicked in. Often, the smell of pipe tobacco differs vastly from the smell of it while being smoked. This was not one of those times. As I continued to smoke it, some slightly sweet fruity notes are trying to emerge – berries, perhaps. As I progressed through the bowl a chocolatey flavor emerged.
As I reached the bottom of the bowl, I could taste caramel as well.
After my pipe went out, I stood up and took in the residual room note. "Splendid" came to mind. I can't remember ever using the word to describe anything but somehow it fit.
I looked up a description of the blend. Sure enough, Latakia is the main ingredient. But there is also Black Cavendish, Virginia, and Burley. My impressions of the flavors came close to those in the description. Perhaps my palette is more mature than I thought.
The price blew me away – $22.39 at Boswell Pipes. And I dared use the word, "Listerine" in the review! That said, I hoped the impression would dissipate as I become more acclimated to the blend.
I wasn't tremendously impressed but looked forward to continuing on this adventure.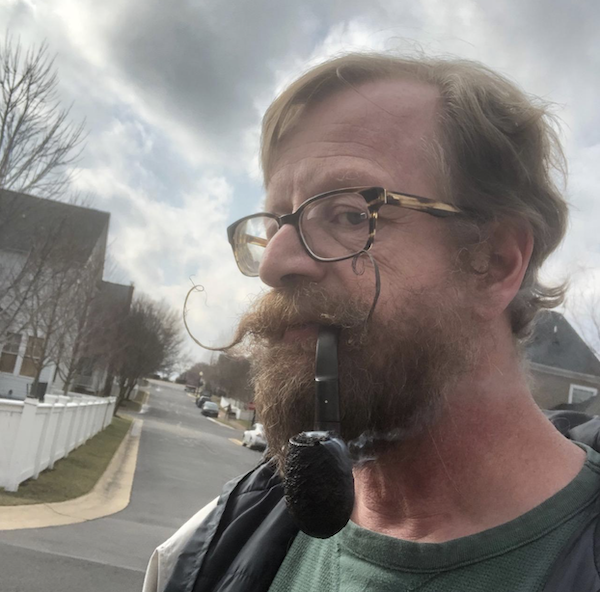 Several days later, I looked forward to walking my dog today as it provided an opportunity to sample this blend outdoors. My pipe of choice was an Oom Paul basket pipe.
After lighting the bowl, I tasted that soapy flavor but only briefly. The open air lightened the intensity of the flavors. But the Latakia was still prominent. The subtleties of the blend were carried by the breezes.
Although the wall of the bowl of my Oom Paul pipe is very thin, it was still only warm to the touch. Apparently, this is a cool burning pipe tobacco.
After sampling the blend for a couple of weeks, I decided to try in a cob. It seemed to have accentuated the richness of the Latakia.
I'm an aromatic guy so sampling this blend at times seemed like work – but in a good way. Mostly because the flavors are ones I don't typically enjoy when lighting a pipe. However, it was a change of pace – a learning experience – as I discovered how the flavors interacted with each other. I emerged from each pipe smoking session with a greater appreciation for the blend.
Thank you, Phil for the opportunity to share my impressions and the opportunity to venture outside my comfort zone.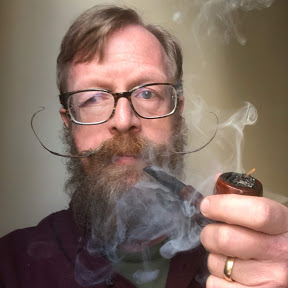 Virginia Piper is a Christ follower, husband, and father residing in the Commonwealth of Virginia with roots in the state of New Jersey. He is a musician and composer who works as an IT Specialist to pay the bills.
He's been an avid pipesmoker for nearly two decades but doesn't think of himself as an expert – just a guy who enjoys smoking a pipe. He loves to share the joy of the art with others via his Virginia Piper channel on YouTube and his VAPiperYTPC Twitter feed and has enjoyed the friendship and fellowship found in the YTPC and Twitter pipe smoking communities.