Seattle Pipe Club Taps Sutliff Tobacco

Seattle Pipe Club Lights Up National Distribution with Sutliff Tobacco
Seattle Pipe Club super premium pipe tobacco blends expanded distribution nationally by a new agreement with Sutliff Tobacco. Seattle Pipe Club is the bestselling brand of artisan pipe blends. Their lineup of chart toppers includes Mississippi River, Plum Pudding, Deception Pass, Hood Canal among the 13 different blends. The new agreement means the brand is now widely available through Sutliff for all fine tobacco retailers both online and traditional brick & mortars. "We're really pleased to partner with Seattle Pipe Club for this distribution deal. They are an incredibly popular brand. We've been manufacturing their blends for a long time so it makes perfect sense to use the Sutliff network to serve many more retailers." according to Jeremy McKenna, Sutliff's president.
Seattle Pipe Club grew from local favorite to bestselling premium pipe tobaccos from the passionate efforts of their Master Blender Joe Lankford. Lankford's lifelong love of pipes & tobacco started with opening a tobacco shop in Dodge City, Kansas back in the early 1970's. Self-taught, Joe carefully smoked component tobaccos individually for years to know how they work best in the recipes he creates. He uses them according to memory and understanding of how they work together -like notes in a musical score. This unique blending process allows him to "hit the nail on the head the first time" according to Lankford. Plum Pudding won "Best in Show" at the 2018 Chicago Pipe Show.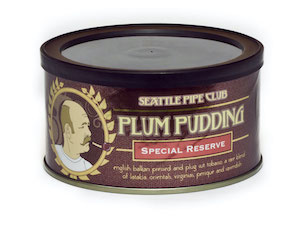 Seattle Pipe Club's first home run was called Mississippi River and soon followed by Plum Pudding. Joe Lankford's popular blends started as small batches to Club friends until demand grew beyond his home blending capabilities. Sutliff Tobacco is the preeminent pipe tobacco manufacturer in the United States. Sutliff's master blenders worked with Joe to translate his recipes for scaled up production. It was a match made in pipe heaven. Sutliff tobacco is the oldest pipe tobacco manufacturer in the USA and has been churning out masterful blends since 1849. With exceptional blending capabilities, access to the best tobaccos in the world, and extensive experience and expertise in mass production, the bountiful relationship with Sutliff Tobacco Company was founded.
The Seattle Pipe Club's plans to expand the brand's distribution made perfect sense to take it right back to where it all begins – right back to Sutliff. In early September Sutliff Tobacco was named the US Distributor for all Seattle Pipe Club blends. With production flowing and ample inventory, these heavily sought after blends can easily and readily be obtained by retailers, wholesalers and distributors alike simply by contacting Sutliff Tobacco at 804-233-7668 or by visiting .