Review Samuel Gawith Navy Flake
Samuel Gawith Navy Flake is described on the Smokingpipes website as follows;
Samuel Gawith was the son-in-law of Thomas Harrison, a snuff manufacturer who moved his trade and equipment to Kendal, Cumbria, England from Scotland in 1792. Gawith inherited this equipment from Harrison, and the company has been crafting premium tobacco since, with one of Samuel's two sons continuing the brand while the other joined with Henry Hoggarth to establish Gawith, Hoggarth & Co. Though offering separate blends, both brands remain forever linked and still share the same manufacturing facility in England's Lake District, utilizing processes and techniques that date to the brands' 1792 roots. In many of their mixtures, Samuel Gawith maintains the standards enforced by the United Kingdom's strict purity laws of the 19th and 20th centuries — such laws dictating how much and what type of flavorings could be added to pipe tobacco and ensuring that sub-quality leaf wasn't hidden under the veil of exorbitant toppings.
Samuel Gawith's Navy Flake is a traditional navy mixture, blending Virginias with a small amount of Latakia — flavored with a dash of rum.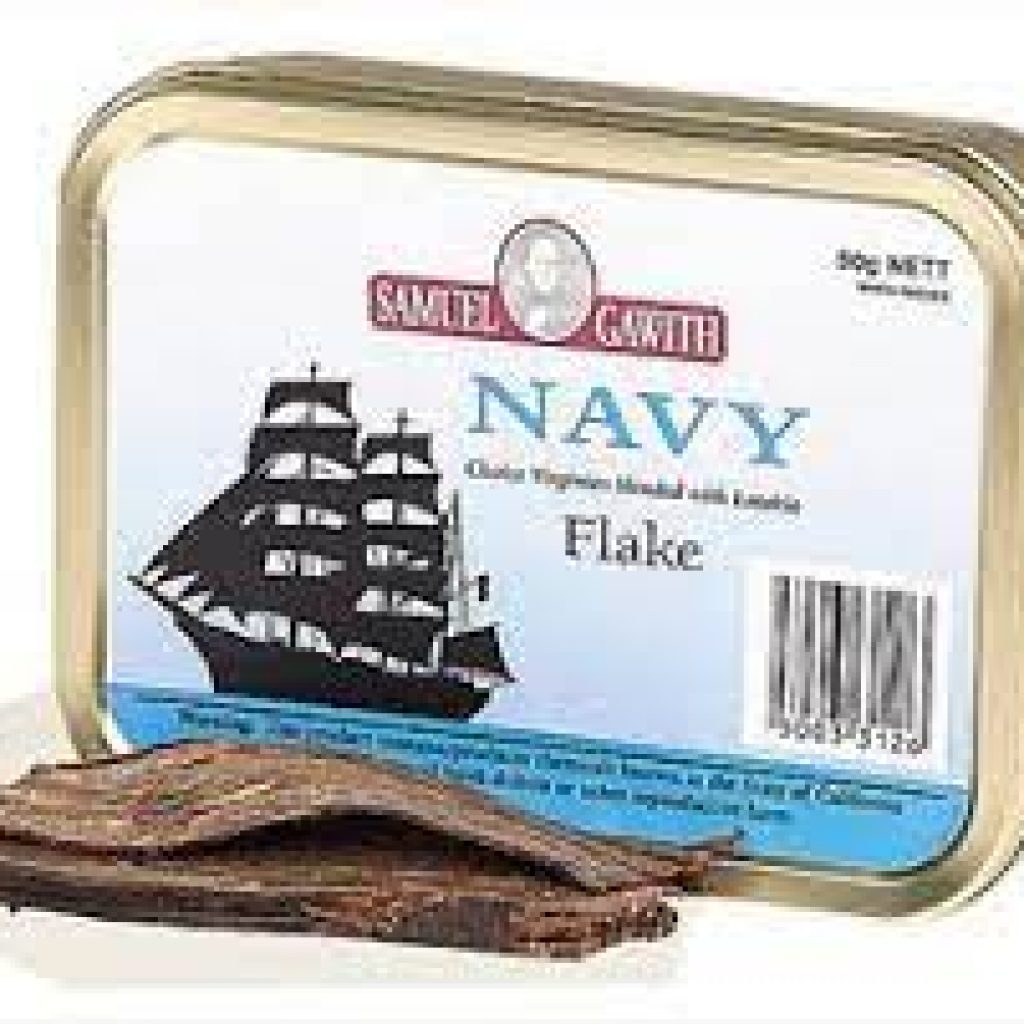 Reviews on YouTube
On Popping The Tin with Flat Cap Piper and Lady Fire you can watch the show here.
A Smuel Gawith Navy Flake First Impression by The US Piper.
Newton Piper gave an in-depth look at the blend. You can watch it here.
Bradley at Stuff & Things, winner of the Reviewer of the Year in the 2021 Pipe Week Awards, turned in his usual top notch review.
Tobacco, Pipes & Whiskey took on the blend during International Pipe Smoking Day. Watch it here.
Martin at Over A Pipe reviewed it as one of his December Blends.
2:00 am Pipe On The Patio shared his first impressions here.
Buying Options
Samuel Gawith Navy Flake comes in a 50 gram tin and is sold at most online retailers. It is a blend that is often out of stock so it is advisable to sign up for notifications or check your favorite retailer often.
Submit Your Review