Review G.L. Pease Quiet Nights
G.L. Pease is part of the Old London Series. The blend is described as follows:
Rich, deep, contemplative… Ripe red Virginias, fine Orientals, smokey Cyprus latakia, and a pinch of acadian perique are pressed and matured in cakes before being sliced. The sophisticated flavors and exotic aroma provide a wonderful backdrop for quiet moments of reflection, a good book, and if you are so inclined, perhaps a wee dram.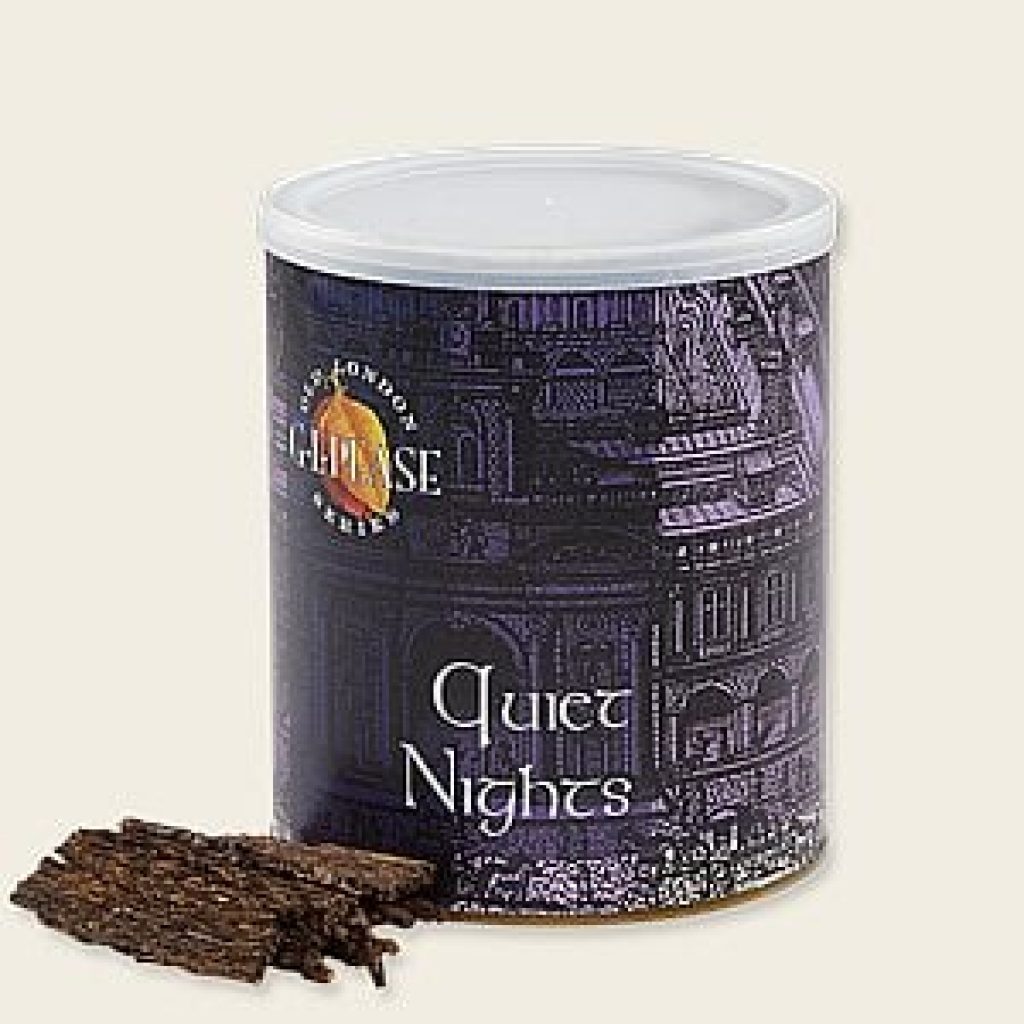 Reviews On YouTube
Flat Cap Piper & Lady Fire reviewed Quiet Nights in their Popping The Tin Series. You can watch the video here.
Briar Blues gives his take here.
The Spurgeon Piper's review.
Simon did a review on his channel, London Calling with Simon.
A very popular review was done by the Mayor himself, Derek Tant.
Full Dottle did a complete review here.
If you did a review of G.L. Pease's Quiet Nights and would like it added to this page, email us at editor@briarreport.com. Please include a link to your video or website.
Buying Options
Quiet Nights comes in either a 2 oz or 8 oz tin.
In the future this space will contain links to retailers and Turbo Tin to make it easy to compare prices and shop.
Submit Your Review