Review Esoterica Stonehaven
Esoterica produces the popular pipe tobacco blend Stonehaven. It is described on the SmokingPipes website as follows;
A marriage of air-cured leaf and Burley with selected dark Virginia is hard pressed and aged to produce brown flakes with rich, dark undertones. Esoterica's Stonehaven is a traditional flake favored by experienced pipe smokers.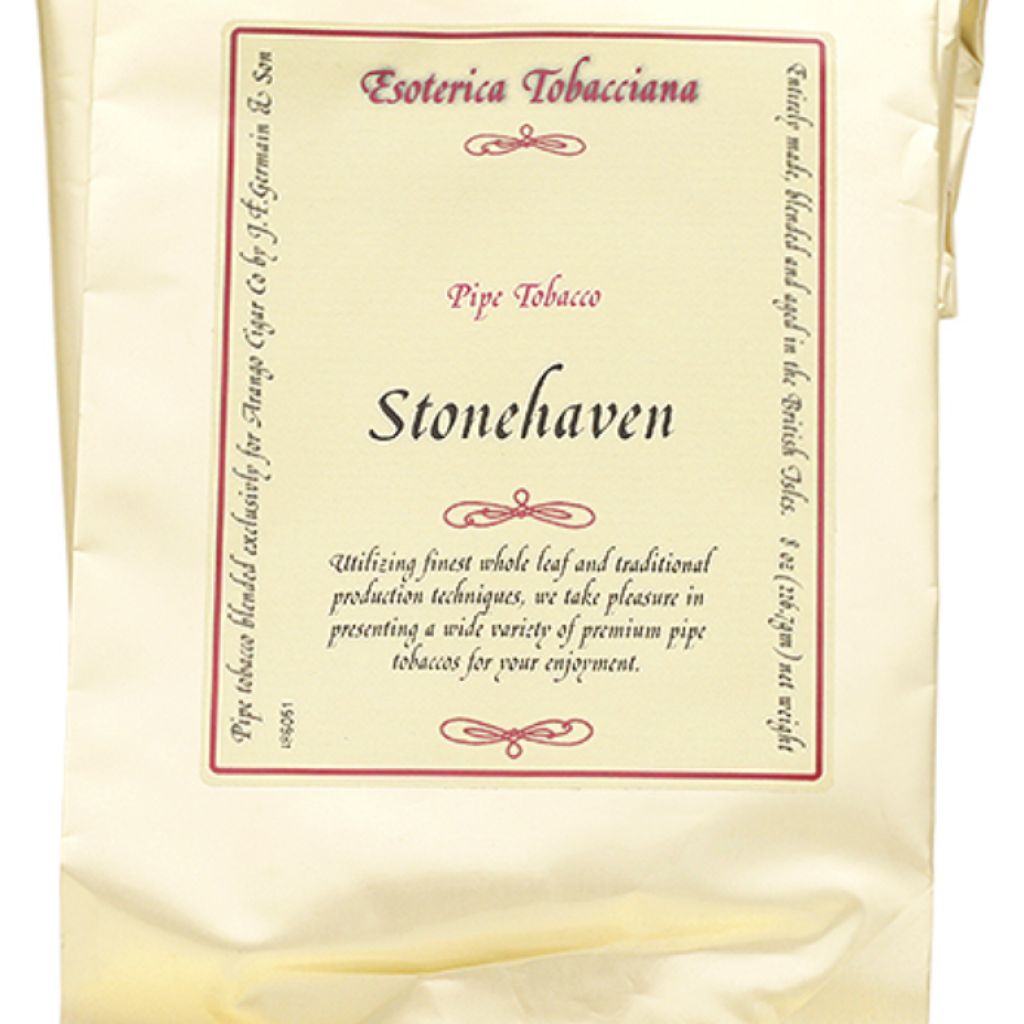 Reviews On YouTube
The most prominent connoisseur of Esoterica blends is Martin at Over A Pipe. Here is his review of the blend. As a side note, Martin is always sensitive to releases of any of the Esoterica blends, being hard to get sometimes. If you are subscribed to him and he sees a drop, he will go live and give you real time alerts. Old Hollywood Briar has been known to do the same.
Here is the Stuff & Things review.
AromatiX has done a video on Stonehaven.
Eddie at The Pipe Nook compares Stonehaven to J.F. Germain Rich Dark Flake. The video is here.
Stonehaven was also featured on Popping The Tin with Flat Cap Piper and Lady Fire.
If you would like your review added to this page, just send me a link at editor@briarreport.com
Buying Options
Stonehaven comes in an 8 oz bag or a 2 oz tin. It can be quite hard to obtain at time and limited releases occur throughout the year.
Submit Your Review