Pipe Week Sales Have Started
Weekend before Pipe Week coming up. So I don't get behind I wanted to remind you of a couple sales coming up. I'lll start with The Country Squire since theirs is a Father's Day Sale. It goes from the 16th to the 26th. Like usual the sale runs across different categories.
Take 10% OFF Squire Original Tobaccos!
Take 10% OFF Country Squire Branded Cigars
No doubt they have some fantastic in house blends. Some of America's most popular small-batch pipe tobaccos, all on sale. Now is the time to stock up your cellar or try something new! Browse their stellar lineup of English, Virginia, and Aromatic tobaccos.
The Pipe Nook

There are only a few days left to ensure delivery of gifts for dad! To help with the decision-making, I'm running a sale for the following items: Kiribi & Peterson Pipe Lighters, Peterson Army Filter 9mm Pipes, Rossi Vittoria Pipes, and Savinelli Siena 9mm Filtered Pipes. Use coupon code FATHERSDAY2022 in the coupon field at checkout to receive 10% off any of these items, now through Sunday, June 12th! This sale won't last long, as Father's Day is just around the corner!
Heads up: The Rossi Vittoria pipes have been discontinued, so this may be your last chance to get that favorite shape you've been eyeing! Once my current stock is sold out, there won't be another chance to secure one of these inexpensive, black rusticated, non-filtered beauties!
Pocket Jars
I'm a big fan of the Pocket Jars. Many of you got one from me when I had several dozen made this past Spring. I also had some given away at the MuleTown Pipe Show. They were a big hit and I love mine. They were Briar Report branded and perfect to put a few bowls worth of tobacco to stick in your pocket. Just like a Baccy Flap but smaller.
Now Eddie has them available at The Pipe Nook. You are going to love it and they are so cheap. Less than $10.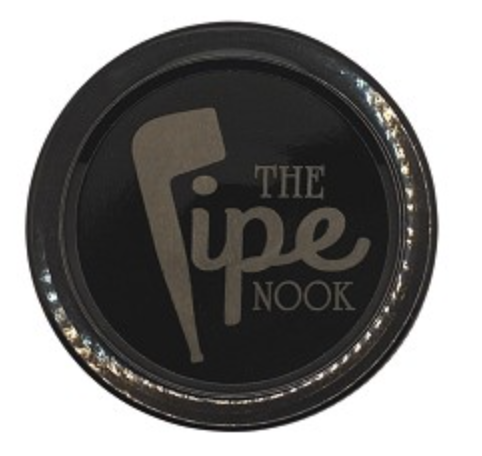 They come in 5 different colors so it's easy to tell which blend you have in which Pocket Jar. Highly recommended.
Pipe Week
Now if you're doing some shopping at The Pipe Nook, you'll be happy to know that he's got a special Pipe Week coupon code. PIPEWEEK2022 in the coupon field at checkout to receive 10% off any and all in-stock Briar pipes, including those from Savinelli, Rossi, Peterson, and Rattray's! This coupon will be good through the end of pipe week and will expire on Sunday, 6/26 at midnight.
Best Wishes For Matthew
Our own Puzzle Master, Matthew went under the knife yesterday. Don't like to get specific about it, but it was for a hiatal hernia. I don't know exactly what that is and I don't want to. Sounds painful. I've known many people who have had hernia surgery and they pretty much can't move for a couple of weeks. Just sneezing causes unbearable pain. I'll bet he's looking at 6 to 8 weeks to totally recover.
I read a post on the internet from Mrs. Picking & Piping and she reported the doctor said the surgery was going to be pretty extensive. Sure hope everything goes well and if I hear anything I'll be sure to pass it along. As far as I know the Bingo game is on schedule, but don't expect Matthew to be standing by the computer to declare a winner. Might have to give him a few weeks to sort things out.