Pipe Channels on YouTube Reaching Milestones
There have been some items on my paper brain that I have been meaning to get to this week, and it's already Wednesday and I haven't yet. Need to get much better at turning some of these things around so they aren't dated by the time you read them.
That goes for daily readers. Most people binge at the end of the week, in that case it doesn't matter. I try to write these things so you can read them in less than 5 minutes. At an average reading pace that is. There really is no reason why someone wouldn't check each day to stay up to date on pipe smoking news of interest. This is the only daily blog dedicated to the fine art of pipe smoking and hotdog tasting.
Anyway, I'm sorry to those channels that deserve to get a little shout out, but because I get distracted, they get pushed back.
Breaking
Cigar And Bar is having a 250 subscriber give away. How many guys actually open a bottle of bubbly when they reach a milestone? James does. Normally I wouldn't put all the rules of a give away here, but he made it so easy by posting them in the description.
1) Video response posted to either YouTube or Instagram (in feed, not story)
2) Subscribe to the Cigar And Bar YouTube channel
3) Video must be on a theme that matches one of the subjects of my recent 12 Day's of Christmas videos.
4) Comment below with the link to you Video Response (VR)
5) VR's may be posted until End OF Day Feb. 6 2023 (local time)
6) Submissions will be entered into a random number generator draw to pick a winner
7) Only 1 submission per person (multiple VRs are encouraged, however, they will only count for 1 submission to the draw
8)  Winner must select an Alcohol or Tobacco prize pack, no cost to the winner.
Now that I think about it, if you were to actually look into the rules YouTube has about drawings, sweepstakes and things of that nature, everyone would be posting the exact rules, including start and stop dates and all that. To be honest, there wouldn't even be give aways in the YTPC since almost all the drawings are in violation of one law or other. So in the meantime, enter them while you can, and don't say anything.
---
Today's Sponsor (Tabako Paipu Nihon)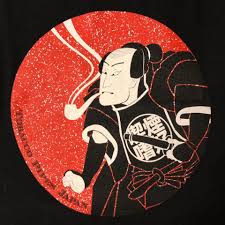 たばこパイプ 日本
You have less than a week to go to take advantage of Tobacco Pipes Japan's special offer. Readers of our newsletter know that they have held off on the 2023 price increase, which goes into effect each year and adjusts their prices based on the strength of the Japanese Yen against the US dollar. Because the exchange rate is favorable right now, you can save big on an artisan pipe from overseas.
Anyone who has gone over to the Tobacco Pipes Japan website knows that the pipes there are unmatched when it comes to quality and uniqueness. They truly are one of a kind. Once you own a pipe of this calibre you will never look at pipe collecting the same way again.
---
Cosmo Going For 500
Cat Dad Piper is closing in on 500 subs. He's the kind of guy who is always commenting, and doing video responses for just about everyone. It's nice to see him get a crowd watching his content. If you're not already subscribed, give CatDadPiper a click and get him to that 500 mark.
Brad The Bearded Piper Already There
Which reminds me that Brad The Bearded Piper is currently having a 500 subscriber give away. Make sure you listen to the rules he states in the video. Especially the part of about answering the question. There are two parts. And it's about books and if you know me I love books. No matter how busy I am or what's going on, I never sacrifice my reading. Still able to keep up the 60 book a year pace which is comfortable as well as comforting. Books and Pipes, can there possibly be a better combination?
Most people know what my book recommendations are. Head over to Brad's video and share your picks. This question comes up every so often, even with Yardism's book club, and it always results in some good finds. Good luck to everyone who enters the give away, and congratulations Brad.
By the way, I was just checking on that book recommendation post I linked to up there, and discovered it is one of our all time most read pieces on the site. Glad to see something of that nature being one of the most popular instead of the normal drivel.
Beer Beard is back
What is that you say? When I saw one of those short videos from TheGentlemanScholar that Mr. Beerbeard was back I thought he was mistaken. Although Beerbeard is the king of taking long periods of time off. His beard is not as full as it once was but he seems to have picked up right where he left off.
If you don't know who I'm talking about, click on that link and see. He's got that Classic 60's English Rock thing going on. Definitely a music kind of guy.
The Michigan PIper
Finally on our list of give away round ups, is Doug The Michigan Piper. I left him for last because I wanted to get the guys I forgot about, and I didn't forget him. You have until Feb. 1st to get your entry in and you can either do it by leaving a comment on his GAW video, answering the question of course, or making a video response. I'm not sure of the purpose of answering the question, but I guess it wouldn't hurt to give it a try. He's giving away a pretty good amount of tobacco and a gift card. Not a bad deal.