New Presenters in the YouTube Pipe Community
A while back, Mr. Umber Piper contacted the Briar Report and said what would be nice on the magazine website would be to have something where you could quickly identify some of the newer presenters in the YTPC. So often, new channels fly under the radar for far too long. It takes time for them to get noticed and the word to spread.
When there are great channels with fresh content, we want to be able to put them front and center while we all learn more about them.
This page is not intended as a laundry list of new presenters, rather a resource for you to discover more. It's not limited to YouTube channels, although this "issue" is centered around the YTPC. We want to bring you any content that would be of interest to pipe smokers. Podcasts, Instagram accounts, and websites. Also, we don't want to limit ourselves to just new people. If there is a content creator who has been around but doesn't seem to have the attention they deserve, we want to highlight them.
Our intention is to update this every couple of months. If you want to contribute, all you have to do is let us know (editor@briarrreport.com).
Reader Picks
When we first launched this project we asked in The Blob, and in the Newsletter, if there were any channels you think we should include. We didn't get many responses, but did get a few. See, if you would have sent me a note, I'd be talking about you, or your recommendation, right now.
nature photography guy was the first one mentioned. The channel on YouTube is listed under @BrodyJoeandBriars. His videos are really nice and his photos are spectacular. I'm still trying to decide if he's using stock photos (like me) or he's taking those pictures. Probably the second. A great find, and people have been saying some nice things about him.
If this guy isn't quintessential YTPC, I don't know who is

Scott Taylor

Next up is Mr. Cloudbear. I believe I've mentioned him before but just in case you missed it, this is a terrific channel. Not many videos yet, and he's about to break 100 subscribers, if not already by the time you read this. So far the videos have been blend reviews, so if you're into that sort of thing, this is a great channel to follow.
You might have caught him on The Order of the Pipe where Cloudbear (Mr. Adam Boolen) was a guest on a live show. Which, by the way, is another great channel to follow.

Rounding out this section with Dr. Rockwood. I know you've heard the name since he's currently running a give away and you can see the video responses popping up all over the place. As Mr. Armchair Piper says, he's the only guy besides Dr. Bo Gust who wear smoking jackets on YouTube. A bit more subscribers than the others on this list, but only 200 currently. Check him out and maybe enter his give away.
Pro Picks
There are some great people in the YTPC who regularly find, promote and interview new channels. They have become quite adept at introducing us to channels we might not otherwise would have found. Personally, since I try very hard not to YouTube surf so as not to waste time, I rely on people like these to help me find new content.
The intention here isn't for them to just give me a list of people to publish. If you're looking to meet new people in the YTPC and discover new channels, go and watch the original videos these guys are putting out. Check out the Find Five Fridays, or watch Mr. Parsimonious Piper's playlist. This is meant only as a gateway for you to explore other things. Each of them has pointed out a channel or two, but just be aware that they have much more if you're interested.
Ghost Cob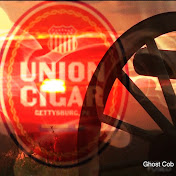 When comes to finding and highlighting new YTPC channels, Mr. Ghost Cob, Shawn, is the king. He can sniff them out when a channel is just getting off the ground. His Find Five Friday videos are extremely popular and we often link them on our News Website. Not something we do often for YouTube videos since it's The Most Valuable Real Estate in the Pipe Smoking World©.
Shawn likes to feature newer channels, but always sticks in some veterans, and channels that should be getting more attention.
His Recent Video Includes

Jerz Piper who is also mentioned below, Big Smoke Phill who we have talked about many time. He's a hard working guy and just hit the 400 subscriber mark.
Clay S who is still sub-100 on the tally board, but puts out an incredible amount of content. Lots of pipe and cigar talk, very entertaining. The thumbnails he chooses for his videos can be quite . . . interesting. I see them all the time in my video feed and it reminds me of Al Lewis. I remember Mr. Lewis sitting out in front of his restaurant in NYC and would be happy to chat with you. When I see those thumbnails, I'm taken right back to Mr. Lewis in that lawn chair.
Tamper J, another one of those guys that has been plugging away for a year and hasn't gotten the love he deserves. Although I haven't seen many new videos from him in a while, but I do see him around on other live shows.
Mr. Ghost Cob's "Veteran of the Week" was Mr. Cincinnati Piper who happens to be a Veteran in a couple senses of the word. Very topical since it was just Veteran's Day. Great discussions on his channel and a great guy himself. I would file this one under "must subscribe".
Parsimonious Piper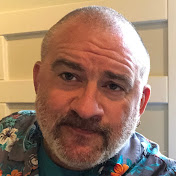 Ethan, Mr. Parsimonious Piper is one of the most prolific content creators in the YTPC. He hosts series such as Cob Tuesday, YouTube Pipers Care, and Morsels For Mental Manducation. Which, by the way, was not only nominated for the Pipe Week Awards as Best Series, but was in the closest vote in Pipe Week history. That award count was razor thin.
One of the other series Ethan puts together is his New Presenters series. What is great about those videos is that they are long form interviews. Not just a list of channels, but a deep dive with a particular presenter. By the end of a video, you really have a sense of what the channels are about and the personality of the presenter. It is a great way to meet new people, and not just on a superficial level. Going through that playlist is time well spent, and guaranteed to introduce you to some fantastic content.
New presenters in the YTPC are every bit as varied as pipe smokers can be. From JerzPiper—who picked up the pipe a few months ago—to decades long veteran Vintage pipes nightmares. Each comes to the hobby with a unique story to tell. Kick up your feet, light your bowl, and join us for a relaxing chat.

Parsimonious Piper
The two channels that Ethan mentions above, JerzPiper and Vintage Pipes Nightmares are great examples of channels that you should be aware of. JerzPiper just returned from a meet-up at Boswells and put together a great video talking about the event. Vintage Pipe Nightmares is a channel hosted by Silviu from Romania. He's been making videos for about 7 months now and they are fantastic. Well made, and the videos are not only entertaining but informative. I love getting a perspective from the other side of the world. If you like Pipe&Tobak, you'll love Vintage Pipe Nightmares.
SlowMo Randy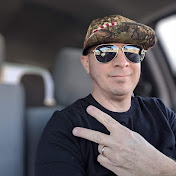 SlowMo Randy is one of the nicest guys in the YTPC. He's always looking to highlight and promote other people. Smartiebob said of Randy, "You are the epitome of what the YTPC is about. Folks sharing their pipes, tobacco, and memories." He couldn't be more right. Randy has a knack of finding those new channels I've never even heard of. Every two or three weeks he runs across someone and is quick to share it with the rest of us.
When we finally got around to putting this page together, we had to have Randy be a part of it. I knew he would know the kind of channels that people would love, but haven't really heard of yet. I also want to get his perspective on those channels. You can follow his channel to watch his own videos on the subject, but we asked him to highlight a couple just for this page, and here's what he came up with.
From SlowMo Randy
"Old Man Things His name is Mike and he talks about all sorts of topics. Pipes, tobacco, guns, booze. He is sitting at 165 subs currently. I'm sure that'll continue to climb." Randy is right about that, Mike's channel is great, and the content is as diverse as he says. You can even catch him talking about his bagpipes! And the Fisherman's Nook is a place I think we all would love to hang out at.
"Another fellow from Tokyo Japan. His channel is Je suis un psychè and he goes by "Psychè". He is currently at 41 subs. His channel is a daily vlog of what is going on in his life. Plus he's recently returned to pipe smoking. He uses the channel to practice his English. He plays guitar and enjoys a good cup of coffee." His style is laid back and relaxed. It's the kind of videos I enjoy when I'm winding down. I wonder if he shops at Tobacco Pipes Japan? He is exactly the kind of guy I imagine would be smoking a Minoru Nagata pipe, although he claims to be a Peterson Guy.
Flat Cap Piper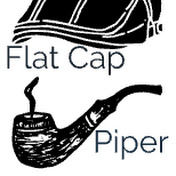 Mr. Flat Cap Piper who creates a ton of content, including work for The Briar Report and the annual Pipe Week Awards. Host of Popping The Tin, a popular Saturday Sports Show, and live broadcasts from various Pipe Shows. He and his co-host Lady Fire, are always working hard to bring their viewers the best content in the YTPC.
As for being introduced to new presenters, Flat Cap Piper took a different approach. What he did was made a playlist with all the introduction videos people make. It's a great way to meet people because it's in their own words. So it's not only channels that are new, but going back to anyone's introduction, if they want to be added. You can scroll through the list and pick out people you don't know and just click on them and learn what they are about. It's actually one of the best resources in the YouTube Pipe Community and you should take full advantage of it.
Keep in mind that if you want your own introduction video added to the playlist, all you have to do is contact Flat Cap Piper and let him know. He would be more than happy to add you.
Flat Cap Piper also wanted to point out that "the type of channels which are overlooked are those that involve some type of historical information. I think that is why Bremen Piper channel did so well since he did that on interesting locations." That brings up a good point. Often we don't want to just watch content about pipes, and there are pipe smokers out there producing all kinds of different, interesting content. Watching those videos can be some of the most enjoyable.
So There You Have It
Not our final format, but basically this is what we plan to do in the future. In a couple of months we'll do this all over again, unless nobody reads this, so be sure to check back. Now that you know what we're trying to do, don't hesitate to join in. We would love to hear about your finds and channels we need to check out.
Also don't forget that we want to include all sorts of content, not just YouTube channels. All you have to do is send me an email to editor@briarreport.com and we'll make sure to include the items you find important.
So until next time, a very big thank you and appreciation for everyone who sent in a suggestion and to our pros who run incredible channels on their own and took the time to help out with this. Thank you very much for reading and don't be afraid to share this with other interested pipe smokers.