How To Backup YouTube Videos, Blog Posts & Podcasts
by Dave Allen of Maple City Media
I want to tell you a story, a story about loss.
Just three days before Christmas 2018, I was putting the finishing touches on an episode of Maple City Pipecast and went to save the file on the portable hard drive that I was using at the time. As I tried to save the file I notice that the drive I was using was no longer showing up on my laptop. I thought "Hey no problem I'll just save this in my back up folder and once I replace the drive I'll just copy the whole thing over." But what happened next was going to shape what was going to happen over the next couple of weeks, I had inadvertently put the back up folder on the same portable hard drive as my main folder. I had lost almost everything.
At this time I had finished up to February 13th of Maple City Pipecast, which comprises 198 episodes and I had approximately 50 out of the current 71 YouTube videos also lost when this hard drive crashed. I had no other backups, I had a handful of files saved in another spot. I still had the intro and outro music for the pipecast and some raw audio from a few episodes and that's it. Hours of work lost, and I had no idea how I was going to get it back.
Your Content Is Important To You
If your're a content creator. You make YouTube videos or have a blog. Perhaps you have a Podcast. Think of all the time, energy and money you have invested in it. When you think of all that work it's amazing. It doesn't seem like that much because it may be a fun hobby for you, but you may have spent time and money to buy products to review or equipment to use. You may have spent hours writing posts or editing audio for a Podcast. What if it were to all go away right now and you couldn't get it back?
We don't need to tell you to backup your content. You already know that, although a vast majority of creators don't. You may trust your Internet Service Provider (ISP) to back up your content for you, but in most cases it is not guaranteed. If your content is important to you then it should be a priority of yours to protect it.
You would never write a book and hand it off to a stranger and say "don't loose that, it's my only copy". That would be insane.
When you create content that is centered around Pipe smoking, Cigar smoking or tobacco in general, you are faced with some unique problems. Here's a scenario for you; your ISP or YouTube decides that they don't like content that is about tobacco. As a dutiful Social Justice Warrior the logical thing for them to do, in their minds, is to delete your content and ban you from putting up any more on their platform. Can they do that? You bet they can. They can do whatever they want and have done it before. Look at the producers of Firearm videos.
Start Getting Serious About Backups
I spoke with Mark Jensen, Director of Media Operations at the Briar Report and Owner of Studio 1A Productions. Mark comes from a background of working with major Radio Stations and producing a highly successful podcast of his own. Mark's advice about protecting your content is very straight forward.
"Think of your backups as a multi-tier approach instead of a single step. I like to keep three copies of my core material. Backup your audio/video content to a dedicated (non-operating system) hard drive. Then, ensure you have a local copy. This can be as simple as a USB key drive. Most importantly, keep an archived copy of your data off-site, at a neutral location. Do this as often as you can. I like to refresh my backups once a week. For some, it may be critical to backup daily. How devastating would a weeks worth of data loss impact you and your audience?"
What Can Happen?
The various platforms have no obligation to you, so you must take it upon yourself to protect the fruits of your labor. As long as you have the content in your posession, like on a hard drive or a disk, then even if you are deplatformed you still have access to it.
Remember if YouTube decides to delete your videos or to suspend your account, your videos can be competely wiped out. Gone for good.
When you physically have copies of your videos, blog posts or Podcasts audio, then you always have the option to take it somewhere else. You can find a new Host or team up with another website to publish your content.
You decide what happens with your work product, not anyone else. But this is only possible if you have it in your possession. Have I scared you enough?
Steps You Can Take
I have since started the recovery process, but I still don't have all of the data back yet. I still have around 30 videos to recover from YouTube and thanks to a relationship I have cultivated with a tech support agent at Anchor, I will have the missing podcast files by the end of the month.
Backing up your content sounds intimidating but in reality it is usually only a matter of a few mouse clicks.
Learn to backup your material and make it a habit to continue to do so in the future. Make a plan and stick to it.
Now, you may think, " Hey, he is getting his data back, I'll be okay", What you need to understand is I have just been extremely lucky. I could have just as easily permanently lost all of that data. Once I realized that the local drive was going to be unrecoverable, I started formulating a plan. After a lot of research, I found my solution. I got a new local drive to save my files on and set up a few Google Drives to keep copies of the data off site.
How Often Should You Backup?
Depending on how often you update your content should guide you as to how often you should backup. If you produce videos, then each time you upload that video you should also be saving a copy for yourself.
YouTube makes it so easy to record something live and then to just upload it. Where's your copy? If you think it's safe on your phone, think again. A new YouTube channel that has spent months planning a new show had their first episode just go off into the ether. What a shame. Never leave this to chance. You should have a copy before YouTube does.
The same goes for Podcasts. Always save your own copy.
If you are posting to a blog once or twice a week, then updating weekly is probably a good schedule. When posting more often, then you should think about plugins that will automatically backup on a schedule that you set.
Those that have a massive amount of content like a large website, backing up every day is a must.
Where To Backup Your Content
The platform that hosts your content has their own archieve infrastructure. In most cases if your material is lost you can contact them and they can restore your site, or blog to a previous backup. It may be a ten minute phone call is all you need to do. That's the best case that you hope for but can't count on. To guaranteed backups usually comes with a hefty fee and it's doubtful that anyone besides companies who depend on their sites being up and running pay for such a service.
The first place most people think of when they think of backing up their files is the hard drive on their local computer. Which is smart and you should defently do that, but it's not enough. Your computer can become corrupted easier than the server that hosts your content. You should keep a copy on your hard drive and also in another location. The more important the content is to you will guide you as to where that other location is. Off site is the best way to go.
Cloud Services
You can store them in the Cloud. There are many services, some of them free if you don't need a lot of space.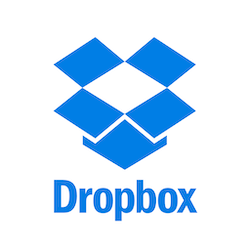 Drop Box 2 GB of free space
Google Drive 5 GB of free space
Google One 15 GB of free space
Amazon Cloud 5 GB of free space
The Amazon Cloud is available as part of your Prime membership. If you don't subscribe then a tiered plan is available that offers you 12 months for free to decide if you like it or not.
For a more complete list check out MultCloud's website: https://www.multcloud.com/
How Much Space Will You Need?
Let's assume the average file size of a YouTube video is 1 GB per ten minute video. Of course many factors play a role in that number, like how long your video is, the amount of audio and if you add any "special effects" to your video. But just using that figure, if you produced one video per week you would need 52 Gigs for the year. That's for the uncompressed video.
So even if you didn't want to pay to store every single video off site, think about the videos that would just kill you to lose. You could pick out about a dozen of them and store them on Google One for free.
Dropbox starts you with free 2 Gig account which you can upgrade through various little tasks such as recommending the service to family and friends etc. If you need more than that you can get 3 Terabytes with 3 users to start with Dropbox business for $13 USD and if that isn't enough you could get unlimited space with three user start for $21 USD. I had to convert from CAD here's the Dropbox site if you want to check the American Dollar amount and the latest offer.
Next is Google One, this service works with the Google Drive. It starts with a free 15 Gig for its starting account with upgrades ranging anywhere from 100 Gig to 30 Terabytes starting at 1.99/month to 376.60/month USD. I again converted the CAD amount, here's the site to double check the numbers. https://one.google.com/storage
There are also ways out there to build your own cloud storage, such as turning a Raspberry Pi or an older PC into a private cloud. There are programs out there that are free and open source that allow you to run your own server such as https://owncloud.org/ for PC, Apple and Linux with mobile apps that work just like the others. For the Pi there is Nextcloud Pi https://ownyourbits.com/nextcloudpi/?fbclid=IwAR1jqr1F7gHn6iD0wulJvC-qimHFpXZLtBnpn4r-6AiLq_yUp7GWdpf6j6Q
Going Cheap
If people are like me and want to go as cheap as possible, like free, there is the service MultCloud. The free account allows you to add your Dropbox, Onedrive, Google Drive and many others and to freely transfer data between them (free account has a 50 gig transfer cap). Now if you don't mind having multiple free Google accounts you can add as many as you want to your MultCloud account and have a very large cloud storage for free.
With the free account you can transfer 50 GB of data between all of your accounts per month and interface with all of the data in one place. This has the potential of giving you the equivalent of some of the larger sized cloud drives for free.
If you're looking to keep your data completely out of the hands of others, there are ways you can turn an old PC or a Raspberry Pi into your own personal cloud server. Something I am planning on doing at the earliest possible time. Check out https://owncloud.org/ for PC and NextCloud for the Raspberry Pi.
Backing Up Blogs
A major concern for any serious Blogger is to maintain a backup of their work. Your [blog] content is stored as both a file structure and database tables. Do yourself a favor and check into some of the latest and most trusted automated backup plug-ins, such as backupwordpress. Today, there are many backup plug-ins and it pays to do a few searches, read the reviews and decide which strategy works for you.

Mark Jensen
Back up both your content – Posts, pages etc. and also your templates. You should have backups of your themes, style sheets (CSS) and the HTML files that go along with it.
Blogger (Blogspot)

Nothing could be simpler than backing up a Blogspot site.
Go to your Dashboard
Go to Settings > Other page
Under Import & Backup click on "Backup Content"
When the box pops up click "Save"
Choose option of where to save the file.
Download will begin.
Backing Up WordPress
If you host your own site
Log into the Control Panel.
Look for the "Backup Wizard".
Be sure to backup all of your content even the MySQL Databases.
3. Select everything you want to save and it will automatically download onto your computer.
Note: you can do a partial backup or a full one.
There are plugins that can help and do it automatically. You can set it up however you want. In that case it gets stored on your server on the host's side. Be sure to make a copy for yourself to store locally as well.
There are many plugins available so it's wise to compare. Here are some of the most popular one.
Backup plugins

UpdraftPlus Has a free version that is suitable for most smaller websites. It it the world's highest-rated and most installed WordPress backup plugin.
Backup Buddy It is the original WordPress plugin. Plans start at $80 USD a year but they make it extremely simple. With just a few clicks, BackupBuddy backs up your entire WordPress website from within your WordPress dashboard. BackupBuddy makes the process of how to backup a WordPress site into five simple steps.
VaultPress (with Jetpack) Is one of the most powerful backup and security plugins for WordPress . There is a free version and they also offer a host of other services like security scans. Just install Jetpack and you be on your way.
As mentioned before don't forget to backup your databases. It's so important. Some of these plugins are not for the technical novice but aren't hard to learn.
Some of the best out there include;
WP-DB-Backup [https://wordpress.org/plugins/wp-db-backup/]
or
WP Database Backup [https://wordpress.org/plugins/wp-database-backup/]
Backing Up Podcasts
Backing up Podcasts can be more unique than some of the other formats we have discussed. Most YouTube channels don't have much Post Production added to them, although it is not uncommon. Law N' Smoke and Cherry On Top both do their fair share of drops into their videos, but for the most part the videos are what you record is what you get.
Poscasts usually have some form of interview, sound drops, added music etc.
Even with that Mark told me about trying to minimize all the extras when it comes to making a clean podcast.
"Whether your equipment is pro or you record on a phone, shoot for a beginning-to-end media product that flows and speaks to your audience."


Mark Jensen
It's a good idea to duplicate and compress your podcast files. Again keeping them in a service like Dropbox, or on an external drive like Apple Time Capsule.
Some podcasts recored both sides of interviews individually. Having your guest record their own audio can ensure that being disconnected or limits in bandwidth doesn't screw up your recording. All these files should be saved to be able to reproduce your podcasts.
When you have a final product, archive them for long term storage. In the case of podcasts putting them on DVD-R makes a lot of sense and is very cheap, only a couple of cents per gigabyte (GB).
Like the DVDs, Flash drives are perfect for podcasts. You can get a 256 GB ScanDisk drive for under $50 USD (in 2019).
Backing Up YouTube Channel
One of the best videos in the YTPC is the Artful Codger's history of Velvet. Ahhhh Velvet. What an amazing video. It was almost lost forever. The only reason we can even enjoy that video is because Glen, aka Pipenutter, had the smarts to save himself a copy. When the original was lost that copy was worth its weight in gold. One of the best YTPC videos ever made, saved because it was backed up.
Backing Up Existing Videos On Your YouTube Channel
Go to the Google Chrome Store and add the Save to Google Drive extension.
Go to your Google drive and create a folder named YouTube Downloads. You can choose any name you like.
Find the drive logo on the top-right side of the Google Chrome window.
Right-click the Google drive logo and click Options.
Click Allow on the permissions page displayed by Google.
Click Change destinations folder.
Highlight (click) the YouTube Downloads folder and click Select.
Go to YouTube website.
Copy the video link of your video. You can copy the link from the address bar or you can right-click a video thumbnail and click Copy Link Address.
Create a download link for the YouTube video you want to save to your Google drive.
You can use KeepVid to generate YouTube video download links. You can find any other service to the same.
On KeepVid, paste the YouTube video link and click Download. In a few seconds, it'll show download options for different video qualities.
Right-click the quality option you like and click Save to Google Drive.
The download process will take some time depending on the size of the video.
By using Google One or Google Drive you are able to save videos even before you upload them to your channel.
Summary
Get yourself a plan and follow through. . .
You never know what the future holds so it's better to be prepared than to leave it to chance. There is no reason why you should trust what you made to anyone other than yourself.

I hope you got something out of this article. If you did please share it with your friends.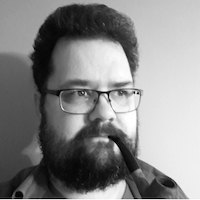 Dave Allen runs Maple City Media which includes the Maple City Blog, and the Maple City Pipecast on Anchor.fm. He also hosts the Maple City Pipe Channel on YouTube.
You can reach Dave on Twitter @DRAllen201