Herferville Hosts Guide Dog Benefit Raffle
Great Group Supporting A Great Cause
The Instagram group ashholecigarclubohio, which has some familiar faces like Mr. Luke Risner and the Herfers put together a benefit raffle for Southeastern Guide Dogs. An amazing group that raises and trains service dogs for blind people, Veterans who require a service animal, and also for people with disabilities.
As we mentioned in our news letter, it takes two years to train these dogs and the cost is astounding. $45,000 to $60,000 per animal. The training that goes into it is only a part of the cost. When you consider selective breeding programs, veterinary care, boarding, specialized intensive training etc. you can see how the costs add up quick.
Fundraiser
The raffle will be hosted by Hugh and Harriet Herfer on their YouTube channel Herferville.
The rules and all the particulars can be found on their channel. You can also check in with Like Risner the Cincinnati Piper who will also be putting out information on the benefit.
A quick guide is printed here, but we urge you to visit the above two channels to get the latest information.
Raffle is Open To US Residents ONLY.
Six Prize Packages

First package

You could win a fine pipe with a tin of tobacco. Rattray's Goblin Pipe (9mm) and a tin of Cobblestone Vanilla Latte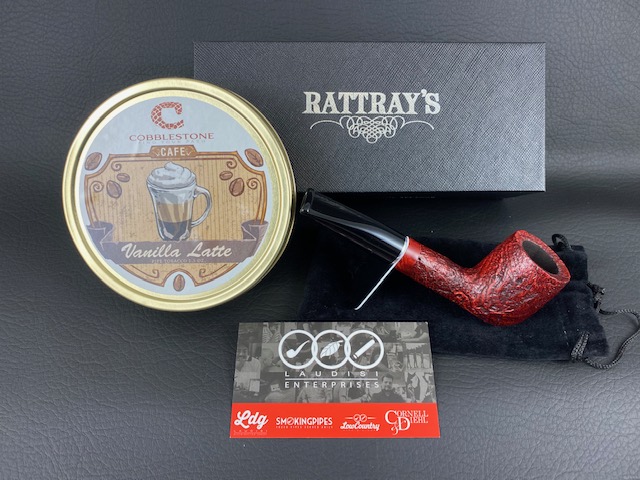 Second Prize Package

A briar poker from from EMC Custom Cobs, along with 4 tins of tobacco
The four tins include, Presbyterian Hearth & Home, White Knight, Dunhill Ready Rubbed and the crowd favorite, Dunhill Early Morning Pipe.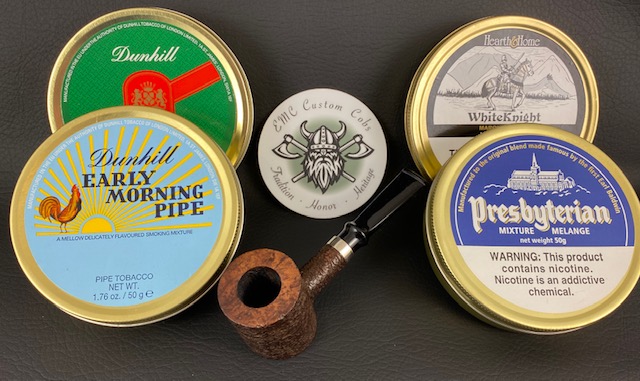 Third Prize Package

An always useful smokingpipes.com $50 gift card and T-shirt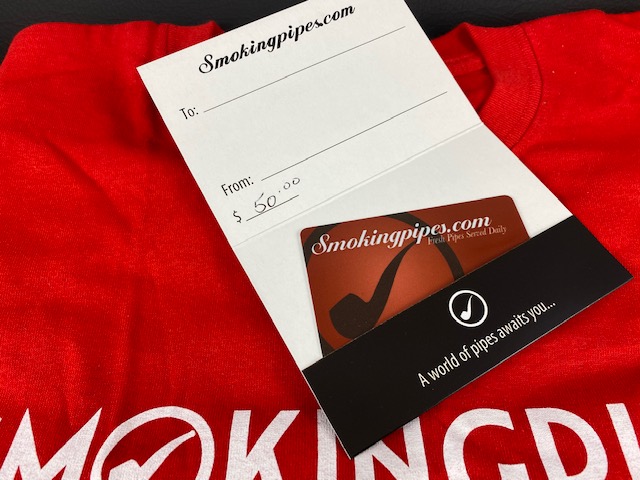 Forth Prize Package

2 tins of very hard to get pipe tobacco. McClelland's Frog Morton's Cellar in the 100g tin and Blue Mountain in a 50g tin.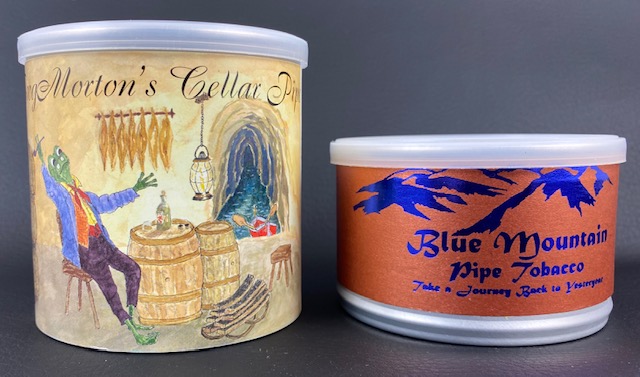 Fifth Prize Package

One 250g box of Samuel Gawith Squadron Leader. A great all day smoke some luck winner is sure to enjoy.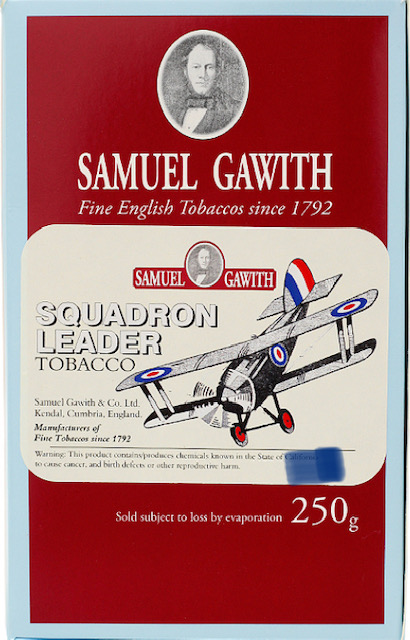 Sixth Prize Package
This prize package comes from the Black Rifle Coffee Company.
Black Rifle Coffee Company is a veteran-owned coffee company serving premium coffee to people who love America. We develop our explosive roast profiles with the same mission focus we learned as military members serving this great country and are committed to supporting veterans, law enforcement, and first responders. With every purchase you make, we give back.
There are three different blends. Vintage Roast, Beyond Black and a box of the single serve coffee bags. The retail value of the package of three coffees is $40.
To learn more about Black Rifle Coffee and their mission follow this link.
How to Get Tickets

Tickets will be $10 each or 3 for $25
Send payment via PayPal to lcox003@woh.rr.com
If you're so inclined and would just like to make a donation, you can also do that by using the same PayPal link.
The raffle will begin Saturday October 3rd and run until Sunday October 18th at noon EDT.
The winners will be chosen live at 3pm on the Herferville YouTube channel using a random number generator.

Thank You!
The AshHoleCigarClubOhio group and the Southeastern Guide Dog association would like to thank you for your generous support. Good luck to everyone who enters.