Fact Check
Not too long ago we were tasked to become the official fact checkers for the premium tobacco industry and related content. We were honored to accept the responsibility despite all the extra work. Keeping fake news out of the pipe and cigar community is important to a lot of us.
As it turns out, the very first request for a fact check was to verify statements published on this very Blob. It was unusual since we are extremely careful to edit ourselves. We are hyper-sensitive to libel laws, and so far have a perfect record.
Even though we were the subject of the fact check, we will not shy away from being called out.
Reader Submission
Lets start out with the statement made by Briar Report on the subject of the tailgate held on March 8th, 2022. We were reporting on how Mr. Donald H- was decked out in cold weather gear. Despite the temperature being balmy. Boris The Piper even mentioned it looked like a heat wave, but couldn't be sure.
We checked the weather service records for the time he was on air and it showed that the temperature was 46.4°F. Basically T-shirt weather.
What we actually wrote was;
Donald was wrapped in seven layers of sweaters, sweatshirts and jackets. His muffler went from his eyebrows down to his knees. Pulling it down far enough every so often to get a puff of his cigar.

Briar Report
After publication, that statement was contested and a request for a fact check was submitted. The complainant said, "Fact Check, It was one Jacket with hood, one light Sweat Shirt with hood both up. And a T-Shirt, unseen. No muffler other than the ones on passing vehicles."
Here is a screen grab from the actual broadcast. Experts have verified that the image has not been altered.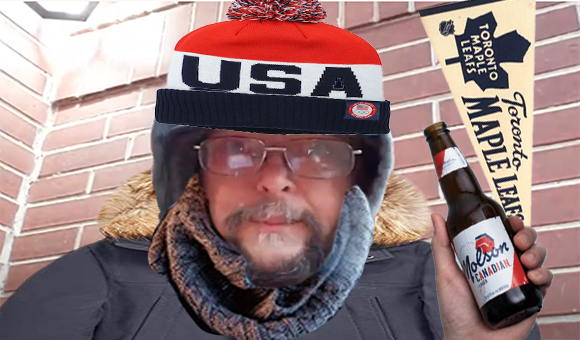 Reviewing The Facts
There were some camera angles that were inconclusive, but overall we could determine that there were many layers being worn. We even took it for granted that Donald was going commando (freeballin' for the the more uncouth among us). Even then, we have counted at least seven layers.
After carefully going over all the facts and interviewing many people who were actually watching live we can say that although it can't be stated with 100% accuracy it does look like the report made in the Blob was, in fact, True.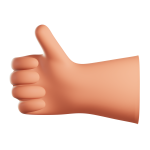 Old Hollywood Briar
Yesterday, Old Hollywood Briar broadcast a YouTube Premiere video. It was in response to a video where someone warns of the dangers of pipe tobacco mold. The video was superb, as only Old Hollywood Briar could do.
The description states; Got some Stonehaven from a tobacconist friend and there's a little mold / bloom, so let's take a look to see if it still passes muster. We'll also take an analytical look at, "A message from the Hippie Elders, House Boat Summit 1967" I thought the 1960s were about peace and love, turns put the leaders of the movement had a different idea.
The kind of video I love. Plan to watch it again after finishing this Blob post. Highly recommend you take the time to watch it as well.