Country Squire Radio's Best of 2021 Awards
Every year Mr. Jon David Cole and Mr. Beau York get together on the Country Squire Radio Show and select the "Best of" winners for the year. There are several categories of great interest to pipe smokers.
The nomination process is open to listeners then from those, The Country Squire selects a winner.
Congratulations to everyone who was nominated and won awards. Also, thank you to all the pipe smokers who took the time to nominate their favorites and listen to Country Squire Radio.
Now to the winners.
Best Pipe Accessory
Honorable Mentions
Dark Fired Leather Pipe Roll
Pocket Pipe Jar from The Pipery
Tamper Roll by North West Gentlemen
Winner
Tin Wrap by The North West Gentlemen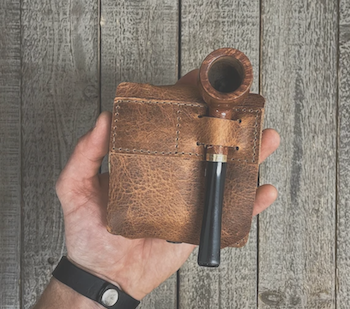 – Handmade leather wrap for one pipe, tobacco tin, lighter, and pipe tools
– Made from Apache Bison, Rustic Kodiak and other various leathers (colors/finish may differ slightly due to leather characteristics)
– Grab and Go style
– Securely holds a standard tin of tobacco
– Belt clip also available as an option
Easily keep your tobacco, smoking accessories, lighter, pipe tools, or other smaller items handy.
Best Tobacconist of 2021
Honorable Mentions
Tobacco World in Spokane, WA
McCranie's in Charlotte, NC
The Briary in Birmingham, AL
Tobacco Cabana in Cedar Hill, TX
Winner
Watch City Cigar in Framingham, MA
Watch City Cigar & Pipe is a full-Service Internet and Brick & Mortar Tobacconist!

They've been a friendly neighborhood Brick & Mortar Tobacconist since 1996 and the internet's best full-service Tobacconist since 2002! They carry a full line of premium cigars, fine Briar pipes, domestic and imported pipe tobaccos, Humidors, cigar cases, cigar cutlery and are proud to feature their own line of original hand blended pipe tobacco!
Best Artisan (non-tinned) Pipe Tobacco Blend
Honorable Mentions
Ken Byron Ventures – Verge Engine Santa Drive
Winner
Reuxgruex from Watch City Cigar
The following is taken from Tobacco Reviews;
The Rouxgaroux! The Cajun Werewolf. It prowls the sugar cane fields outside New Orleans looking for it's next victim.
Watch City's "Rouxgaroux" is based upon a bed of our "Simply Red" and a matured red Virginia. Rouxgaroux is an indulgent melange of flavors of stewed fig and plum. spiced with a generous amount of perique along with some stoved Virginia and a bit of bright Virginia for a unique floral note that drifts in and out through the bowl.
Notes: Co-created by Ernie Q and JimInks. Blended at Watch City by Ernie.
Best Tinned Pipe Tobacco Blend
Honorable Mentions
Cornell & Diehl Small Batch Sun Bear
Winner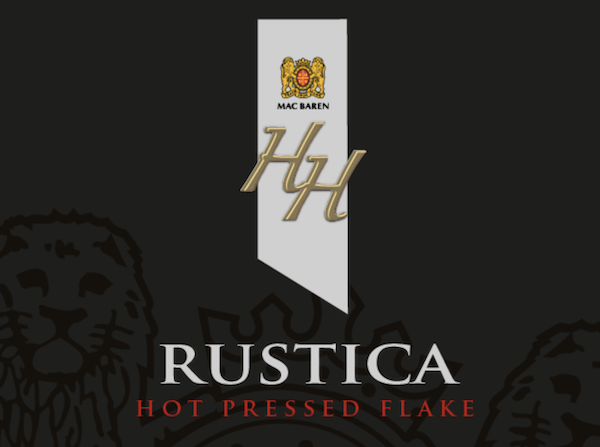 Best Artisan Pipemaker of 2021
Honorable Mentions
Tonero Toccano
Winner
Chris Asteriou from Athens Greece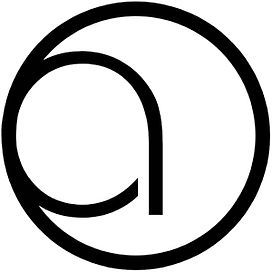 Mr. Asteriou was born and lives in Athens Greece.
Chris has an interest in the world of design and fine arts which let him to study 'Interior Architecture, Applied Arts Education and Product Design' in Technological Educational Institute of Athens (1999-2004). He then attended National Technical University of Athens School of Architecture (2005-2010).
Chris Asteriu began smoking pipes in 2004 and was immediately was taken by the form, beauty and function of the pipe as a smoking instrument along with the complex pleasure.
What began as a hobby is now a full time pipe maker, producing around 110 pipes per year.
Best Pipe Manufacturer
Honorable Mentions
ChiCom
Savinelli
Castello
Briar Works
Winner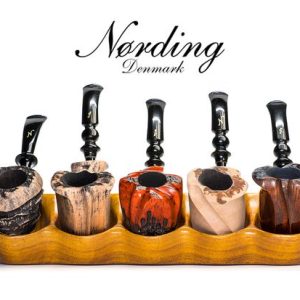 What started as a passionate hobby in the late 1950s has since evolved into a multi-generational family driven business.
Today, at the age of 80 (2019), Erik Nørding has been making pipes professionally for more than 55 years. Erik is still very much involved in the business and he still produces a few handmade high grade pipes on his own.
Best Pipe of 2021
Honorable Mentions
Autograph from Savinelli
Tonino Gicanno 40th Anniversary Series
Tiberious from Missouri Meerschaum
Winner
Peterson Newgrange Spigot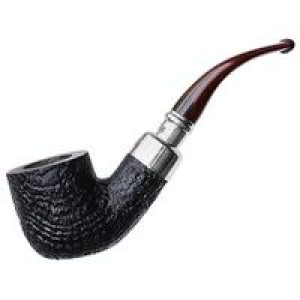 Dark and rich as a fine Syrah, Peterson's Newgrange Spigot line pairs a number of their most popular shapes with midnight sandblasts and smooth, dark oak-colored rims, along with cumberland-patterned acrylic stems and fine sterling silver spigot mounts.
Best Pipe Publication
Honorable Mentions
Winner
Briar Report
Best YouTube Pipe Channel
Honorable Mentions
Winner
We talk all things Tobacco Pipes: Brands, Artisans, Tobaccos, Reviews, News, How Tos, and everything in between. This elegant art need not die. Enjoy!
Pipe Club of the Year
Honorable Mentions
Red Hood Secret Club
Chicagoland Pipe Collectors Club
Winner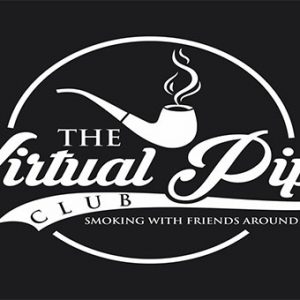 The Virtual Pipe Club is a place for pipe and tobacco enthusiasts to meet together for friendship and convivial conversation. We meet to chat mostly about the hobby (or is it a lifestyle) of smoking pipes – carving, restoring, collecting, finding favorites among tobacco and more. The Club meets online, and brings together members from all across the globe. Nearly each week we host a special guest speaker – experts in the field. We also view documentaries, and showcase the vendors and creators in the pipe world.