Chad Terpstra Named Briar Report's 2019 Man of the Year
We are happy to announce filmmaker Chad Terpstra as the Man of the Year for 2019. Mr. Terpstra was both the director and cinematrographer in the feature film Father The Flame. A movie about many things all of which revolves around the art of pipe making.
The movie was seven years in the making and was highly anticipated by pipe smokers everywhere. Mr. Terpstra made this spectacular movie and it lived up to all of our expectations. On the surface one would think it is a movie about pipes, which it is, but there are so many other layers to this film. It weaves the feelings you get when you slow down and smoke a pipe throughout the whole movie.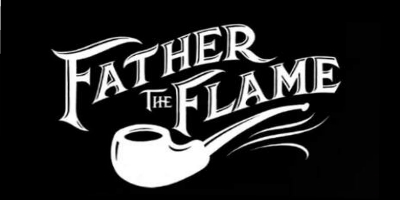 As we all know, smoking a pipe without all the distractions of modern life creates a certain amount of introspection and contemplation. Father The Flame does the same thing.
The movie takes you into the spiritual significance of the tobacco pipe. Traces of that still exist today despite efforts to minimize them. That is only one of the topics covered. The biggest underlying theme is legacy.
Legacy
It's not something people have on their minds that often, but in this film it's always there, under the surface. The traditions, craftsmanship and the families. One of the best lines from the movie is Lars Ivarsson speaking about his father.
"In the case of my father, his knowledge is not gone. It live on in me."
The things we leave behind to the next generation. It is a powerful message that you take from the movie. What makes it so inspiring is that it doesn't just apply to pipe making. It applies to anything you do. What will you leave behind? An important concept and it makes you feel good that Mr. Terpstra used pipes as the vehicle to tell the story. Pipe smoking leads naturally into the quiet reflective state such macro concepts are best examined. In our opinion at least.
In the case of my father, his knowledge is not gone. It live on in me.

Lars Ivarsson
In the press notes for the movie Mr. Terpstra said "If there is one take away from the film I hope audiences receive, it is the invitation to slow down in an age of nowness and speed, to reflect on what previous generations have handed us and where we are taking that towards the future as individuals and as a civilization. I'm excited for you to take this somewhat unexpected journey."
Mr. Terpstra has done that and more. He has pulled it all together and produced an extraordinary movie. Of course, being pipe smokers we loved it that much more. But you don't have to be a pipe smoker or pipe collector to appreciate this beautiful work of art.
While making pipes is the legacy for some people, this movie will be part of Mr. Terpstra's legacy, an honor much higher than the selection of him as our Man of the Year.
We want to extend our appreciation for the accomplishments of Mr. Terpstra and congratulate him on this award.
Nate Rose & Co.
Beginning this year we are presenting the winner with a commissioned pipe made just for the ocassion. We chose Nate Rose & Co. to make this year's pipe. Nate is a talented pipe maker from St. Thomas, Ontario.
Nate Rose of Rose Pipes is a relatively new pipe carver having started his craft four years ago. Nate has been featured on both Pipes Magazine and Maple City Podcast podcasts. Pipe carving is a true passion of his despite it being a side hobby. He is always honing his skills by testing new creative methods in the shop to expand his portfolio and deliver unique custom orders to his customers. Nate always adds a unique creative touch to each pipe. He is known for keeping his clients involved in the pipe making process and you can often find him documenting the process of each unique order on his Instagram page, @rosepipesco, which is also the best way to reach him.
Where To Watch Father The Flame
If you're interested in watching the movie, Father the Flame can be found on iTunes, Amazon, Google Play, Vudu, Fandango Now, Redbox, Xbox Live and Vimeo On Demand, as well as numerous cable networks. We'd love to hear your thoughts after watching it, so leave some comments here, and be sure to leave reviews on your favorite platforms! These engagements really help bring the film to a wider audience to share.
Future Projects
Additionally, Father The Flame's official Social media accounts announced the start of our new YouTube channel dedicated to mini docs and interviews about the craft and culture of the pipe. First up are all the stories they couldn't fit into the Father the Flame.
That YouTube Channel can be found here.