Burning Baccy: Hearth & Home WhiteKnight Goes Under the Microscope
By: Matthew Tremblay | YouTube: Picking and Piping
Hearth & Home's WhiteKnight is a Balkan style tobacco blended by Russ Oulette. He sought to create a clone (or close as possible) to one of his favorite blends, Balkan Sobranie Original Smoking Mixture from the 1970s. This iteration encompasses the same types of leaf as Balkan Sobranie – bright Virginias, Orientals (including Yenidje), as well as Latakia.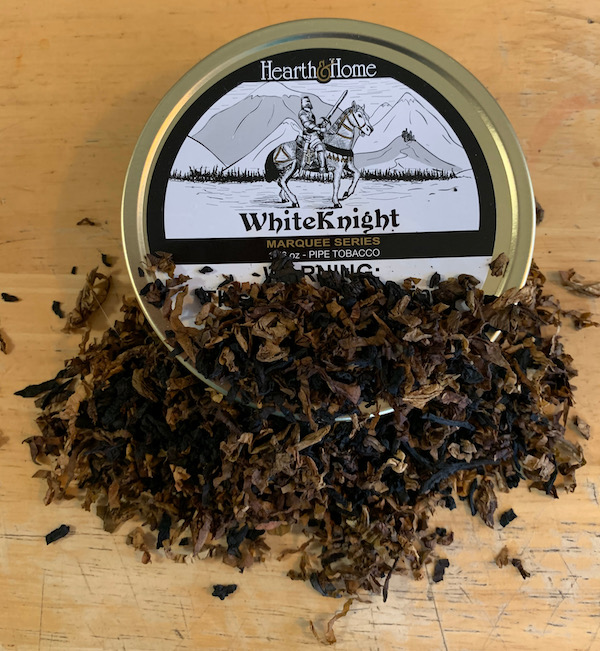 Cut

According to tobaccoreviews.com, WhiteKnight is considered a coarse cut, but I think you can get away with calling it a ribbon cut.
Tin & Room Note

Fragrant, smoky, mildly spicy, and little sour – that's how I'd describe the tine note of this blend. It offers me some notes of leather, a touch of sweetness, and a hint of barbeque. As is often the case with blends, the smell is not in the least similar to what it tastes like to me. Regarding the aroma or room note, I'm confident that smokers of Englishes or other Balkans would truly enjoy the smell, but non-smokers or those turned off by latakia might have a difference of opinion. Overall, it's tolerable and not nearly as strong as other Englishes I've puffed on.
Taste

Referred to as the cousin of Heath & Home's Black House by Oulette, I found this blend to be a Dr. Jekyll and Mr. Hyde dichotomy. My first few bowls of WhiteKnight were smoked in a briar Peterson. They gave me one impression but when I tried it in a clay pipe, I got a very different taste. This is the first time I've had a blend taste so vastly different in different pipe materials. More on that later though.
If you watch any of my YT videos, you've probably seen me lament about my initial thoughts of this blend as I was trying to review it. I didn't like WhiteKnight at first. In my Peterson, I found it rough, not balanced, and not as mild as I expect it to be based on its description and the reviews I read. I even went so far in one of my videos to offer the rest of the tin as a GAW to whoever likes Balkan style blends.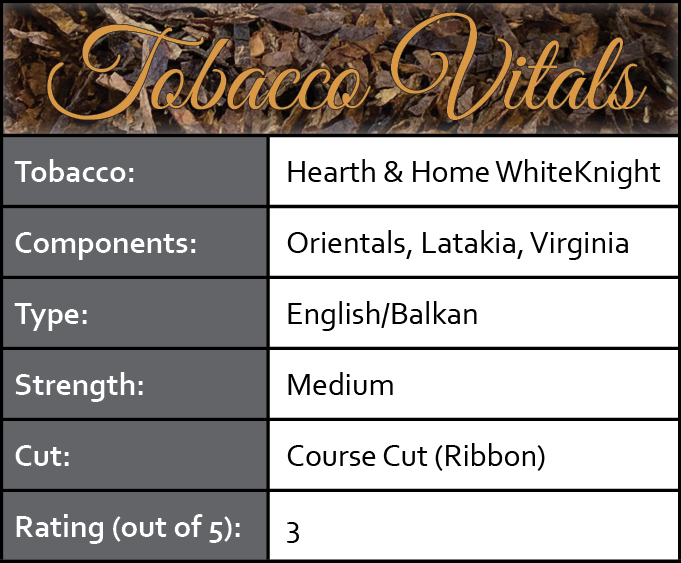 When I smoked WhiteKnight in a clay though it was a completely different experience. The oriental forward blend I found mildly smoky, yet creamy. I did get a little sourness from the Orientals, but overall, I found it smooth, balanced, and indeed complex. I tasted the latakia in it, however, deep into the bowl, I almost forget that there was any in it. The latakia was stronger when I smoked it in a briar pipe.
I also tried WhiteKnight in a small meerschaum that I often taste blends in. My experience compared more closely to the smoke in the briar than clay, though it didn't taste quite as harsh.
What's In A Name?
You could say that this blend lives up to its "chivalrous" namesake too. I found that the more I smoked it, the smoother it became. I even detected a little sweetness in it. Like most Balkans, it smokes really cool. I believe it will age well and mellow out nicely.
While my repertoire of English and Balkan blends is limited, this tobacco reminds me of Peterson's Mixture 965, which is the first English I ever tried. I think WhiteKnight is similar, but smoother; lighter and not quite as robust. I have also tried a sample of a recent version of Balkan Sobranie. In my recollection, WhiteKnight certainly nails the essence of it. The blends are both complex and balanced, but WhiteKnight is not quite as creamy, yet milder though.
---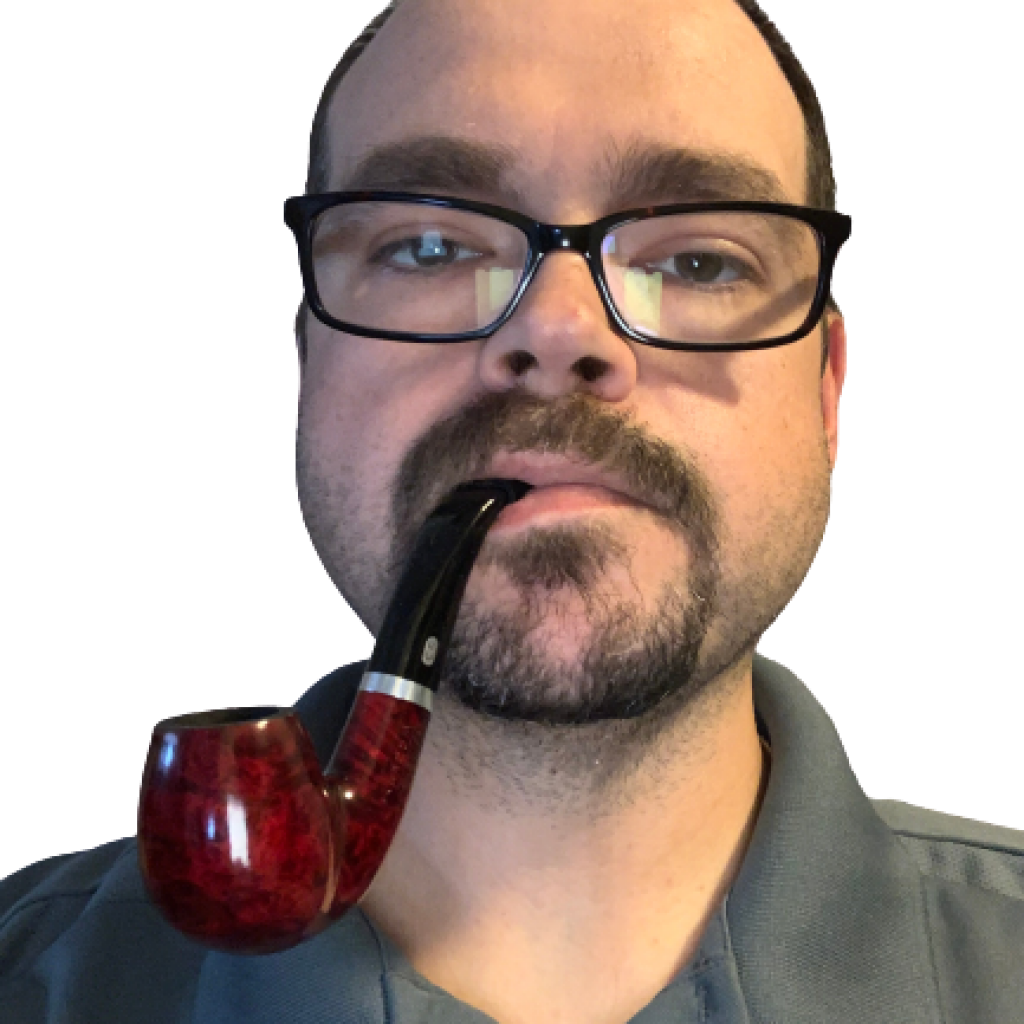 Matthew Tremblay is host of the Picking and Piping YouTube Channel and writes for the Briar Report Magazine.