Burning Baccy; Deception Pass
Burning Baccy
Matthew Tremblay
You Tube: Picking and Piping
Twitter: @MatthewTrem
Tobacco Background

According to Wikipedia, Deception Pass is in northwest Washington State – a strait separating Whidbey Island from Fidalgo Island. A pair of bridges known collectively as Deception Pass Bridge cross Deception Pass. This month, I'm reviewing the Seattle Pipe Club blend that is named after this historic place, Deception Pass. The blend is named after the place where SPC's head blender, Joe Lankford, would retreat to reflect.
Deception Pass (the tobacco) is a unique blend of Virginia, perique, black cavendish, and oriental/Turkish tobaccos. In my opinion, it's best described as a Va\Per with a twist. Before I go any further, I must thank Wilson Marsh (a.k.a. Spurgeon Piper) for sending me this tobacco in a trade. Without that I doubt I would have tried this blend anytime soon.
Tin Note

I find the tin note for this blend to be intoxicating. If only I could jar up this scent and make a candle or car freshener out of it. The only tin note I find I like more are those with a strong vinegary smell, like a mature red Virginias blend or my favorite SPC tobacco, Mississippi River. Anyway, Deception Pass' aroma is very earthy. I'm guessing most of that nose comes from Orientals and perique, but I also get some bread and hay from the Virginias and a light amount of citrus as well. I imagine that the mature reds also add a slight sweetness and tang.
Cut

The cut is your tradition ribbon. I find it easy to pack, easy to light, and required very few relights. When I initially tried the blend, it was a little dry. Remember I got it in a trade and didn't buy it fresh. The moisture level was good for lighting it right up and not requiring any drying time.
First Impressions

I found that my first few puffs are pleasant but softer than the tin note would suggest. I'd say the taste is well balanced yet complex. The flavor was consistently earthy, with a mild sweetness. I also garnered a modest amount of breadiness and hay. That's not all though, the perique provides a minor amount of spice and Orientals give it a cool, peppery zest.
Let's not forget, this is a Va\Per. The Virginia and perique are definitely at the forefront, but my guess is that the black cavendish mellows and subdues the smoke. It provides a pleasant extra dimension to it. While the spicy notes are more muted and play second fiddle to the Virginias in the front, the perique and Orientals grow in strength throughout the bowl. I detected a hint of vinegar throughout the smoke as well. With all the components and complex flavors mixing together, this isn't your typical Va\Per.
Aroma

I found that the blend's scent when smoked was standard. It's provides a smoky, leathery rich scent that is tolerable but not likely a crowd pleaser. Tolerable but probably not a crowd pleaser.
Vitals

Overall, the strength of this blend is medium. To me, it has more perique in it than the Va\Pers that I usually enjoy. It could be an all-day smoke for you if you like stronger Va\Pers, or if you want to try an unusual blend. This tobacco is more complex than the norm, but in a good way. Deception Pass is both rich and filling, like a good cup of black coffee (and pairs well with one too).
One of the things that I enjoy most about Deception Pass is that it has a traditional/old-fashioned taste to it. This blend reminds me of a tobacco that my grandfather would have smoked. Yet, as I have written, it really isn't your average codger blend. I'm not sure where this essence comes from or how to describe it any better. This quality comes through most strongly on the retrohale.
Tip of the Month

Do you use the same pipes for all your tobacco blends? Do you keep certain pipes for certain tobaccos? A short while into my pipe smoking journey I read or heard from someone on YT that you should dedicate certain pipes to different styles of blends. What a difference that made for me. Before then, I would pair whatever tobacco with whichever pipe I felt like smoking. Now, I've dedicated a few pipes just to aromatics, a few for Virginias, some for Va\Pers, a couple for Englishes, and so on. This really makes the pipe smoke better for each type blend, and I find, helps enhance the flavor of that style of tobacco.
More Traditional Va/Pers

Since I'm reviewing a Va\Per this issue, I thought I'd give you some recommendations on similar blends that I enjoy. These other Va\Pers aren't as "unique" though, in that they don't contain black cavendish and Orientals. Many of you have probably already smoked them too, but if not, I suggest you try Orlik Golden Sliced, Peterson Elizabethan, Escudo Navy Deluxe, and Peter Stokkebye's Luxury Navy Flake if you prefer a bulk tobacco. My perchance for Va\Pers is milder though, with less spice. I'm know there are those with heavier amounts of perique that you can research if you prefer.
I'd be remised if I didn't mention that I was recently suggested to try Solani 633. The reviews from others look great, so I ordered a tin. Tune to my YT channel for a first impressions or full review video on it.
In Conclusion

So, what are your favorite Va\Pers? Please email me your thoughts on which Va\Pers you recommend, your thoughts on Deception Pass if you've tried it, or any tips you think I should share in a future column. Of course, if there's a blend you want me to review, please let me know. Drop me a note at pickingandpiping@gmail.com, check out my YT channel, and thanks for reading.
Regardless of your traditions or beliefs, I hope you also have a very happy, safe, and blessed holiday season, and happy New Year!
---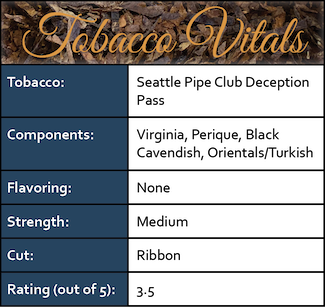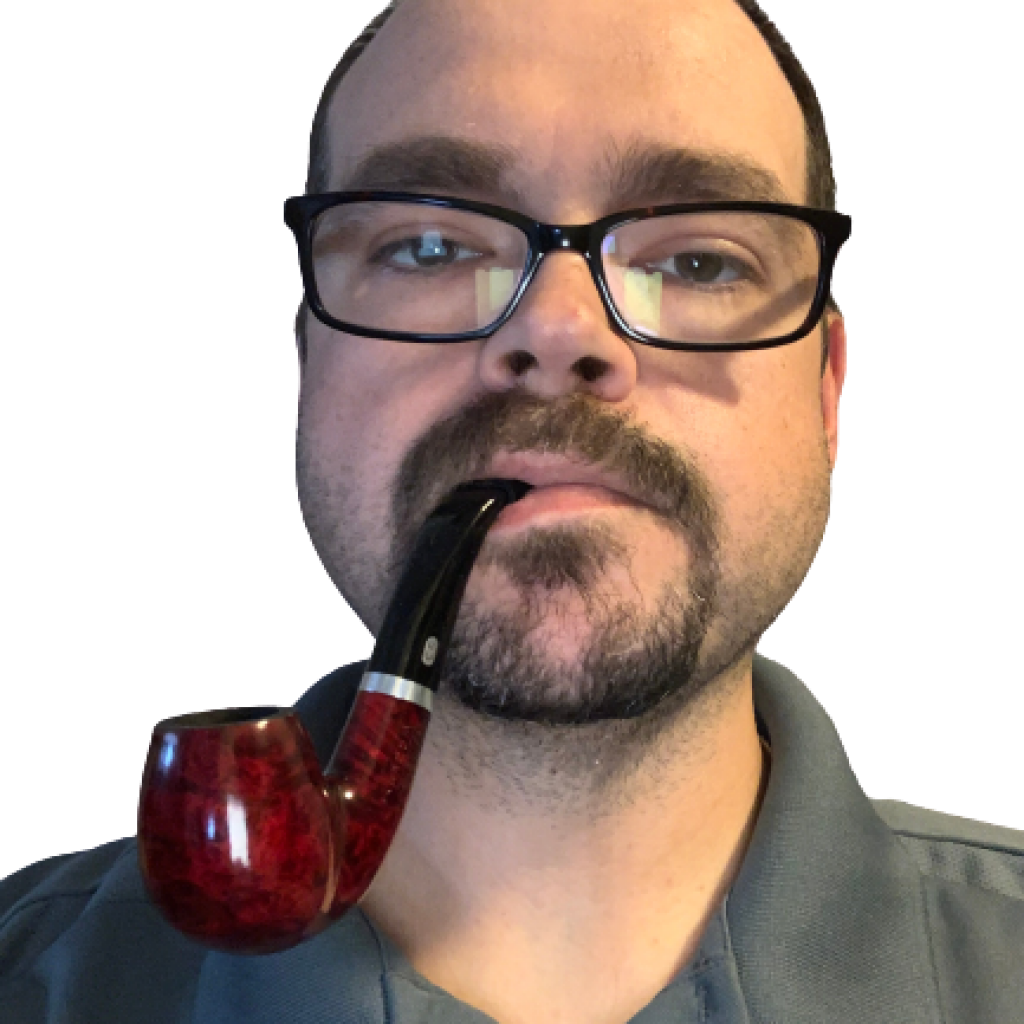 You can reach Matthew by emailing him at pickingandpiping@gmail.com or on Twitter @MatthewTrem
His You Tube. channel is Picking and Piping