Briar Report Named Best Publication By Country Squire
The Country Squire podcast hosted by Jon David Cole and Beau York named Briar Report's News web site the best pipe publication of the year for 2019.
Citing its easy to navigate format and its exhaustive curating skills. Taking stories from around the world and aggregating them for pipe enthusiasts and cigar smokers each day.
During the awards ceremony Beau commented that "it's been a great resource for the pipe community this year." That pretty much sums up the reason Briar Report was nominated and ultimately won. Beating out some of the giants in the industry.
The site also has an extensive list of retailers, pipe restorers, pipe clubs, podcasters and YouTube channels. As Jon David says "a center stage for all things pipe related".
We couldn't be more proud to win this distinction from The Country Squire. We also know that the only reason we have become so popular is because of the people who check in with us each day to see the latest news and information. Our loyal readers are our biggest asset and get our deepest appreciation.
Thank you Jon David and Beau for presenting us with this major award.
Other Award Winners
Pipe Accessory of the Year: IM Corona Old Boy Arabesque Silver Pipe Lighter.
Best Pipe Case: Kraken Pipe Leather's Pipe Pouch XL
Best Tamp: Scott Tinker Zeppelin Tamper with internal pick
Best Pipe 2019: Savinelli Regimental Pipe Line
Best Tobacconist: Briar Works Factory, Store & Lounge
Best Corn Cob Pipe: The Emerald from Missouri Meerschaum
Best Tinned Tobacco: Cornell & Diehl's Sun Bear
Best Artisan Pipe Tobacco Blend: Ken Byron Ventures' Mountains of Madness
Pipe Manufacturer: Peterson
Best YouTube Channel of 2019: Matches860
Best Pipe Carver of 2019: Alexander Hasty of Alexander Pipes
Congratulations to all of the winners!
Briar Report Magazine
Our news site was singled out for the honor, but don't forget our Briar Report Magazine. That site contains original content, an event calendar for pipe related events, and of course BRTV. The struggling alternative to giant tech. video platforms which are not tobacco friendly, like we are.
If you want to catch the latest programming on brtv, subscribing to the free BRTV Guide is the best way to go.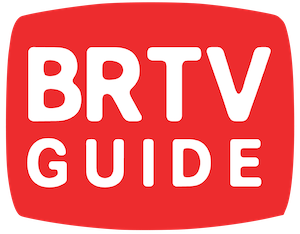 The Country Squire Podcast
If you want to hear the broadcast of the awards show; Country Squire Radio presents: The Best of 2019 you can find it on The Country Squire Radio.