Briar Report Answers Buckeye Piper's 5 Blend Challenge
Buckeye Piper put out a challenge to people in the YouTube Pipe Community. Inspired by a Whiskey discussion, he wanted to know which blends of pipe tobacco you would pick in five different situations. The premise being that you really only need five blends in your cellar. You can watch the original video here https://youtu.be/kvkWic8yd2s.
The five questions he came up with are;
My everyday
My OTC go to
My Friday night blend
My blend to impress
My special occasion
He asked that people make a video response to him, then nominate three additional people to take a turn answering the questions. Those people would in turn invite others. The idea has caught on like wild fire and there are already many videos in response to Buckeye Piper.
Donald Hughes of Voodoo Review was answering the questions himself on one of his tailgate shows last week and nominated yours truely to answer the questions. Since making a video is not something that is going to happen, I will answer them right on this website.
Briar Report's Five Blends
1. My Everyday; Dunhill DeLuxe Navy Rolls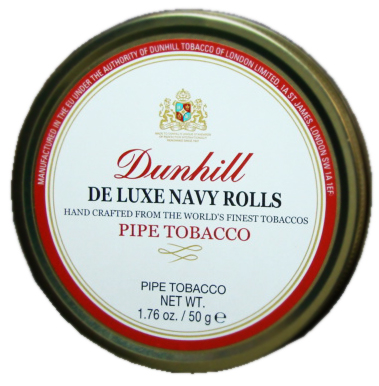 Without a doubt, Peterson's (nee Dunhill) DeLuxe Navy Rolls. My number one since about 1995. I always made sure to add a tin or two to every order I ever made, which deepened my celler. When I thought it was going away I was upset, of course, but did not panic and break the bank.
Thankfully we have Peterson's to continue this great blend. Since I like some age on it, I'm still working through my supply of Dunhill and should hit the Peterson "version" in about 6 years. Perfect.
Since I have all the space in the world I'm going to give you some blends that I would also consider or smoke often. Everyone else is hedging their answers so I'll do it as well.
If DNR did not exist I would without a doubt choose Escudo Navy DeLuxe. Very similar. Both Va/Pers, both coins. The Dunhill version is a tad spicier. I don't know if it's because it uses African Virginias or possibly a different variety of Perique, but it is noticeable. I get a hint of fruitness with both, but would say Escudo is a little sweeter. Escudo in a solid second place.
Orlik Golden Sliced is something I could enjoy for the rest of my life. As you can tell, I'm definitely a Va/Per guy. It is the blend smoked by all shrewd judges.
Going outside that category, I'd pick Samuel Gawith's Squadron Leader, both the original and the Smokingpipes version with Perique. Especially the Smokingpipes version.
2. My OTC go to; Carter Hall
There is only a few of the "Codger Blends" I smoke. Carter Hall is not the one I smoke most often but if I had to pick one it's the one I'd go with.
The one I smoke most often, which might answer this question the best since it says "go to" is Captain Black Royal. The reason I smoke it most often has less to do with the blend than it does with the local smoke shop. They only carry a few OTC blend in the can, and only Capt. Black in pouches. They have Royal, Original and Gold. I often grab a pouch of the Royal just to have in the car in the event I don't have any tobacco with me. Therefore I find myself smoking it a lot when I'm driving. Perfect with a Corn Cob Pipe which is something else you should always have around, especially in the car.
Going to also toss in Velvet here. Not something I would smoke all the time, but if for some reason I'm up late and in a nostalgic mood, nothing scratches that itch like Velvet. I don't know if watching The Artful Codger has somehow planted that thought in my head (possibly) but it does make you feel a certain way. When you're in the mood for Velvet nothing else will do.
3. My Friday night blend; Dunhill DeLuxe Navy Rolls
This is an open ended question. When I think of Friday nights I think of watching YTPC live shows if I'm not working. More often than not I'm smoking DNR while I'm watching, but might change up if people are talking about a blend in particular. My celler is not huge (I call it The Vault) but I do have many options. I might hit Boswell's Northwoods, or The Country Squire's Cheeroke (while listening to The Country Squire Radio), or maybe even something seasonal. In the evenings, after dinner, is usually when I try out something else.
Trying to stay on the cutting edge of the Pipe Tobacco game, I'll get in blends just so I'm familiar with them. Evenings are the perfect time to do that. Since I don't have a weekend in the traditional sense, Friday night is just like every other night for me. I do enjoy watching the Live Shows if I can, but it's not a special night. Thursday evenings I will smoke Escudo while watching Briar Blues, that's for sure.
There really is no blend that fits into this category so I'm going to have to stick with Dunhill's DeLuxe Navy Rolls, but there are so many exceptions, it's too numerous to list. The only thing I will say, it's not Molte Dolce.
4. My blend to Impress; Frog Morton On the Town
For this one I'm going to copy Padre Piper who copied Steph & Skip. Making a distinction between impressing pipe smokers and impressing bystanders (anyone in sniffing range).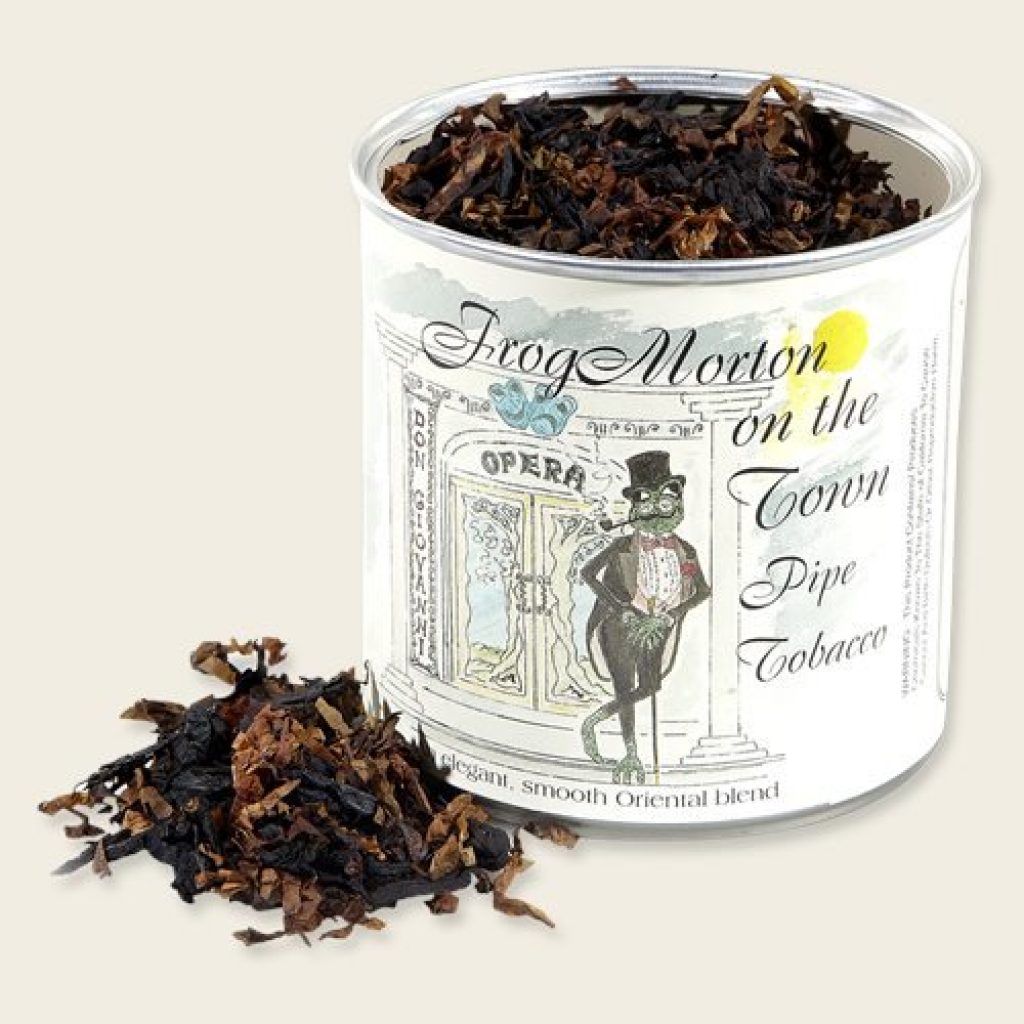 For pipe smokers I might consider the Frog Morton blend On The Town. Several people have put McClellend blends in this spot. There are many to choose from. On The Town was my favorite and I have several tins at the 15 to 20 year point which would make a nice treat.
Blends with great room note, I'll say C & D's Autumn Evening (which I will only smoke in the Autumn) or Straus' Sleepy Hollow. Not a big aromatic smoker but many are in my "rotation". Sleepy Hollow is quite goopy which normally scares me away, but for some reason I can't help myself from ordering it every year. Everyone loves the room note on both these blends.
5. My Special Occasion; Bulk Buttered Rum
Sutliff's Buttered Rum. This selection is a very personal one. My tradition is that every January 1st, the first smoke of the year, I smoke this blend in the first pipe I ever bought. The first time I ever smoked a pipe was this blend in this pipe.
It is a no-name pipe that was sitting on the counter that I've since had to have repaired because of a crack. I would never have done it with any other pipe, but that one was abused so badly when I didn't know any better and it deserves the extra attention. The work was done by Reborn Pipes and you can read about the pipe which was featured in one of his blog posts, here. He did an outstanding job and I can't recommend his work enough. I've come a long way since that old pipe, that's for sure.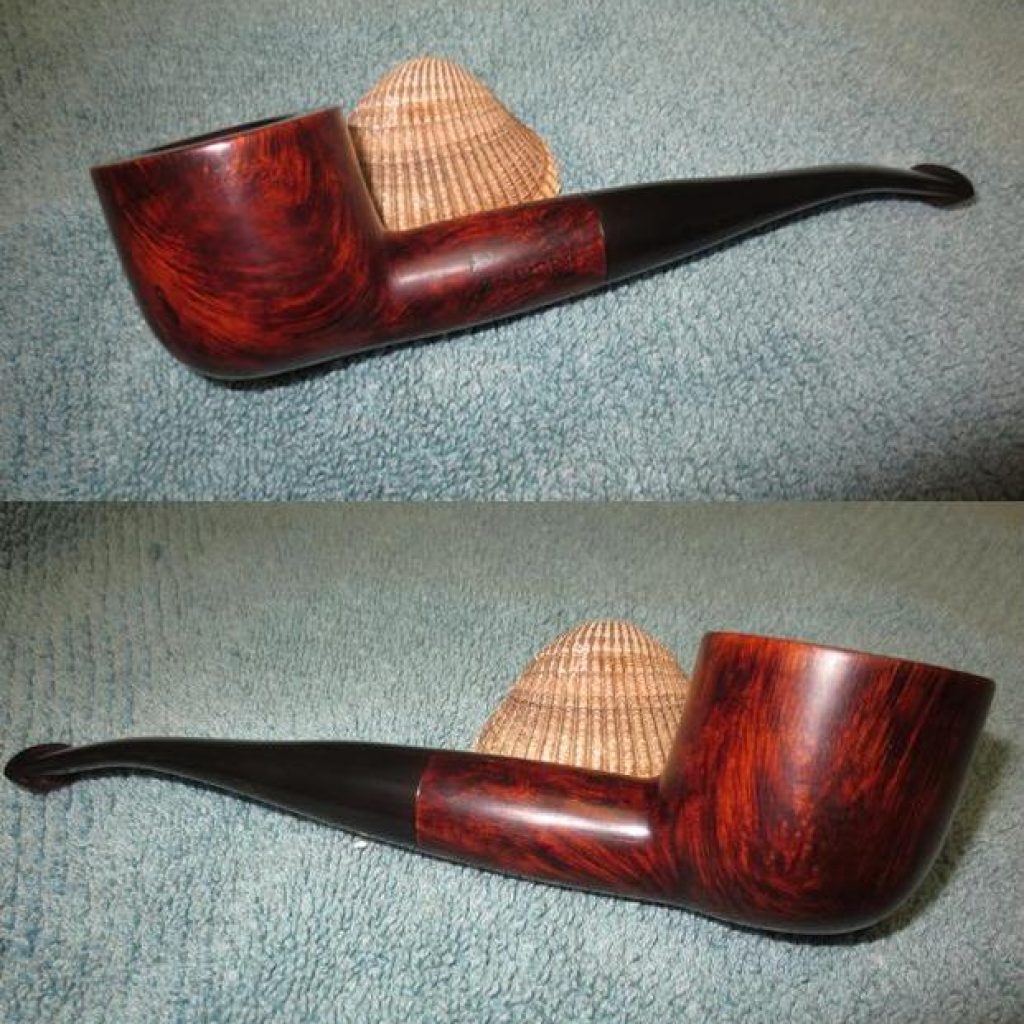 Smoking that first pipe of the year is something I really look forward to. If I were going to smoke a pipe for the very last time, it would be this combo. But since I know neither the day nor the hour the point is moot. Once a year is enough.
Bonus Information
Since I won't be "calling out" anyone else (who could I possibly pick?) I will just add some extra questions that I'm often asked.
What do I drink while smoking a pipe?
While smoking I am almost always drinking water. 95% of the time. If I am drinking anything else it's tea. Earl Gray is the choice for black tea and if I want green tea, it would be Monkey Picked Oolong. I know Oolong is not exactly a green tea, but it's close enough. I like the Monkey Picked tea because they get those choice leaves from the top of the tree. Plus it gives those monkeys a great purpose in life. They are probably working for a couple of bananas a day and I'd like to think my purchase makes their lives a little better.
I buy my tea from Fusion Teas in McKinny Texas. https://www.fusionteas.com/
Do I smoke in the house?
Yes, I smoke where ever I want to, especially in my own house. Nobody can tell me what I can or can't do in my own house.
Do you really wear a fez while smoking your pipe?
Yes