Bill Celebrates Independence Day
Happy 4th of July. I know by the time you read this it will be over, but the weekend will be in full swing, so it still counts. We've always said around here there is nothing better to light off fireworks with than a good cigar. So true.
Didn't do much other than the picnic thing. I'm the grill master and that's about all I have to do. The rest of the time I smoke cigars and wish I were somewhere else.
My Lips Are Sealed
Well, I was right about there being big news during last week's meeting. I knew it would be big just by the cigars we were having. La Gloria Cubana. As soon as they got handed out I said "what, these aren't the Spanish box pressed ones?" That was a pretty good dig, if you ask me.
I especially liked it because there was nothing I could do to help out on "the thing", in fact, they told me to stay away and my job was to keep my mouth shut. That's fine by me. Just keep bribing me and my lips are sealed.
IPCPR
The IPCPR convention is going on, just wrapping up as you read this. I wanted to go this year but management wouldn't send me. Bunch of cheap skates. It's now called the PCA, Premium Cigar Association. A much easier name to remember and the letters [acronym] are better too. I thought PCA stood for Porche Club of America but I guess the cigar guys are going to steal it from them. The only reason I know about the Porche Club is because my neighbor has one. It's a nice car, I guess. Looks like a fancy VW Beetle to me. Both are German cars, I'm probably not far off.
Anyway, I could have told you that the IPCPR was going to change it's name. Actually, I thought they were going to change their logo and I said so a couple years back. They had an Indian Chief on there. I knew it was only a matter of time before they got scared and took it off.
Typical Losers
There are some total losers that spend their time tearing down what other people produce. They are such failure-nothings in their own lives that the only way they get any meaning out of their pathetic lives is to "save the world" (in their own minds). Of course they don't pick real problems like saving people who are getting their heads chopped off or actually going out and helping homeless people. No – they want to take on soft targets. Ones where they won't have to get off their fat [expletive deleted] and are people that don't want any trouble so they cave fast.
The IPCPR has it rough enough to begin with because they represent people who sell tobacco. That's about as bad as it gets in the U.S. nowadays. Just saying the word tobacco around some of these nuts would cause them to faint. I'm not going to make the argument today about how irrational these people are, I'll never stop. But I will say that they wield way more power than they should.
Bill Saw It Coming
That Indian was going away, there was no doubt in my mind.
In a perfect world they would just tell these jerks where to stick it. But in a perfect world there wouldn't be people pretending to be offended by stuff so they can bully other people around. I'll bet lawyers are at the root of a lot of this.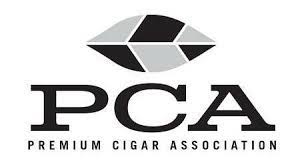 So now they have a new, easier to remember name and a stupid new logo. I think it's supposed to be a tobacco leaf but it's all cubic looking, if you know what I mean. Trying to be a little too fancy. Their new logo should have been two Indians smoking cigars together. Maybe one of them smoking a long Indian Peace Pipe. Double down on the Indians and if the P.C. crowd protested tell them they are anti-Native Indian. They hate traditional Indian customs.
That's probably a bad idea. You can never try to outsmart these losers. They don't use their brains. You just have to not let them intimidate you. They are so lazy by nature they will eventually go away and bug someone else, or go back home where their mommies have dinner ready for them.
Maybe change the logo to the Indian giving them the finger!
All Wrong
Some people last week tried to guess what TV shows [YouTube channels] I was talking about when I ripped a couple of them. Nobody was right but in one case I went and checked out the show they had guessed. What a know-it-all! Never seen the guy before and never will again. What's with some people? Their heads are so enormous but it only holds a pea brain. It's almost comical, but they are dead serious.
People that bad have no self awareness. They see themselves as so far superior in so many ways, but most people are just laughing at them. If they knew that they would be furious. So detached from reality.
More From Ventura
Got another email from Ventura Cigar. They must like me. It's all about them going to Switzerland. Not sure how many people want to go all the way to Switzerland to try a new cigar, but you never know. Maybe I have some readers from Switzerland or are going there anyway. I'll include the details of their tour in case you're in the area.
By the way, I'm starting to see that PSyKo Seven cigar around in a lot more places. It's not too bad. If you get a chance to try one, you should.
PSyKo Seven Cigars are going on tour in Switzerland this summer, along with Ventura Cigar Company icons, Michael Giannini and Rick Charles. The duo will be working with PSyKo Seven's European Distributor, Oettinger Davidoff AG to showcase the cigars and Ventura Cigar's cool, California lifestyle at a series of events in Switzerland, starting with Big Smoke in Zurich on July 6
Kick Off
Big Smoke kicks off the events on July 6. A festival that celebrates the premium cigar with food, drinks, and sampling opportunities, Michael Giannini and Rick Charles will be on-hand at the Oettinger Davidoff AG booth, along with Patrick Hurd, Chief Sales Officer at Kretek International, Inc. and a big force behind the PSyKo Seven brand.
Giannini and Charles continue the PSyKo Seven Swiss tour with events held at select premium tobacconists. Free to attendees, guests will be treated to PSyKo Seven cigars and gear, while sharing smokes with the lively Ventura Cigar duo. Events will be held at the following locations:
July 10, 2019
Gentleman's Cigars & More GmbH
Blumenstrasse 25
9403 Goldach
July 11, 2019
1920 Cigar Lounge
Rue de l'Ancienne Pointe 30
1920 Martigny
July 12, 2019
Tabashop Monbaron
Grand' Rue 46
1820 Montreux
July 13, 2019
Don Alejandro's Cigar Lounge
Industriestrasse 12
8305 Dietlikon
The tobacconist events do not require tickets or reservations.
"PSyKo Seven is coming in big. We have a solid partner in Oettinger Davidoff AG, and we're pleased to be working with them to grow the PSyKo Seven brand. At these events, we hope to really reach the Swiss consumer, have some fun, and get them to 'Embrace the Madness' with us. This is just the beginning."

Rick Charles, International Markets Manager for Phillips & King, part of Ventura Cigar Company's distribution arm.
PSyKo Seven Natural, which received over-90 ratings by Cigar Snob, Cigar & Spirits, and Cigar Aficionado
Also the PSyKo Seven Maduro, which received an over-90 rating from Cigar Aficionado
PSyKo Seven Connecticut, a relatively recent release
For more information about PSyKo Seven cigars, or any other cigars in the Ventura Cigar Company Portfolio, please visit venturacigar.com.
This Is The Life
Wow! That Ventura news really padded my column. If I had known that I wouldn't have written so much to begin with. If any of you cigar companies want to send me stuff I can put in my column, I'd love it. Makes things much easier for me so I can spend more time smoking by bribe cigars. This is the life. Getting free cigars to keep my mouth shut and people feeding me stuff for my column so I don't even have to write. This column is finally starting to pay off.
Bill
Bill is the acting Briar Report Chief of Staff,
he is also the Managing Editor of www.stogiereport.com
To reach Bill, send email to stogiereport@gmail.com
Follow him on Twitter @StogieReport