2022 Pipe Week Award Winners
The Second Annual Pipe Week Awards
Pipe Week has been around for a few years, but the Awards are only the second time around. The Awards are coordinated through The Briar Report but we do not nominate for any of the awards nor vote on the official ballot. That is all done through a committee of pipe smokers in and out of the YTPC, at all levels of interest. It is a broad spectrum of people and we are grateful for their dedication. The Awards are done for fun, but they take their responsibility seriously and did a fantastic job.
We also wanted to thank Peter Piper NYC who took on the hosting, producing and directing responsibilities. You would think by the quality of the show he had a lot of time to put it together. In fact, he didn't have that much time at all. He was called in at the last minute not only because of his professional approach to his videos, but also because of his technical abilities. I don't think there was anyone else who would have done such a wonderful job with such a limited time frame. The success of this year's show all goes to Peter Piper. Please join us in thanking him for a job well done. He is a great credit to the YTPC and to pipe smokers in general.
Presenters
A big thank you also goes to the people who presented awards. This year we were fortunate to have Mr. Flatcap Piper & Lady Fire, Mark V.V. of The Briar Bothy, Padre Piper, Mike of Briar Blues, Doug, the Curmudgeon Piper, and Matthew of Picking and Piping.
They were mostly chosen because most presented awards last year. Because it was much harder to round up presenters last year we offered them the opportunity to do it again if they wanted. they didn't hesitate and eagerly accepted. If they had not, we would have moved on. They were there for us when we needed someone, and now that the Awards are getting somewhat popular, they deserved to be part of it. It's also because that popularity is mainly because of them, they did a great job last year and again this year. We appreciate them so much.
This Year's Awards
The link to the actual Awards Show can be found here.
We will present all six categories, including all the nominations. The official nominations are the result of taking all the nominations in that category and limiting it to the top 5.
Most Creative YTPC Channel
The Nominations are;
Boca To Boynton
Jack The Piper
Old Hollywood Briar
Over A Pipe
Paladin PIper
The Winner Is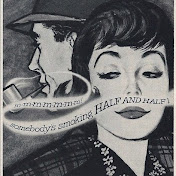 Best Series in the YTPC
The Nominations are;
Codger Hour with Paladin Piper
Find 5 Friday with Ghost Cob
Popping The Tin with Flat Cap Piper & Lady Fire
Morsels For Mental Mandication with Parsimonious Piper
Let 'er Rip Friday with Over A Pipe
The Winner Is
Popping The Tin with Flat Cap Piper & Lady Fire
Best Pipe Tobacco Blend Reviewer
The Nominations are;
Beans316
Flat Cap Piper & Lady Fire
Hobbiton Piper
Shane Ireland
The Spurgeon Piper
The Winner Is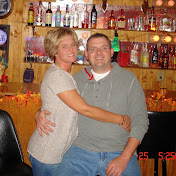 Funniest Channel in the YTPC
The Nominations are;
Boca To Boynton
Cliff Higgins
Curmudgeon Piper
Nashville Mafia Live!
Over A Pipe
The Winner Is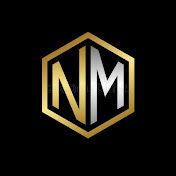 Best Produced YTPC Channel
The Nominations are;
Old Carolina Pipe Cottage
Old Hollywood Briar
Over A Pipe
Paladin Piper
The Spurgeon Piper
The Winner Is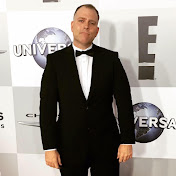 Most Inspirational YTPC Channel
The Nominations are;
Dale Piper
Old Carolina Pipe Cottage
Parsimonious Piper
*Professor Jeremiah*
Yardism
The Winner Is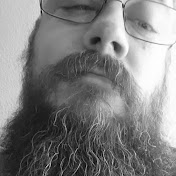 In Summary
Congratulations to all the nominees and the winners. The YTPC is is a wonderful bunch of amazing and talented people. The winners are not necessarily the best, but are the ones our committee felt stood out this year.
There are two repeat winners. Popping The Tin took Best Series for a second year. Flat Cap Piper & Lady Fire took some time off, but came back in the last six months and picked up right where they left off. An amazing show that comes out of a lot of hard work and a great on screen presence. Loved by so many and a show we always look forward to.
The second repeat winner is Old Hollywood Briar. His videos are not exclusively pipe related, but have a lot of pipe smoking content in them. His reviews are fantastic and the photography are second to none. A real joy to watch and inspiration to anyone who wants to take their videos to another level. So well thought out and produced.
On a side note, Over A Pipe got the most nominations and the most votes (in total) of any channel. Martin did not win an award this year, but was across the board the most popular channel. We do not have an award for Best Channel because that is the purview of The Country Squire that has done the Official Pipe Awards for years. Therefore we have left that category to them. But a few channels were nominees in multiple categories and got a lot of votes, Over A Pipe topped them and we think they deserve a special mention. That channel does a great job and deserves a big thank you from all of us, which we happily do now.