2021 Briar Report Man of the Year
The Briar Report Man of the Year award is given out by the editors of Briar Report to someone who had made the most impact in the area of tobacco pipe smoking in the past year.
We have not always named a Man of the Year since there have been times when no person has lived up to the standards we hold for someone to be nominated.
Past winners have included film maker Mr. Chad Terostra and Eric & Bobby Newman of J.C. Newman Cigar Company.
For 2021, the Man of the Year is Mr. Nejteh – -, the Armenian Piper.
Our Man of the Year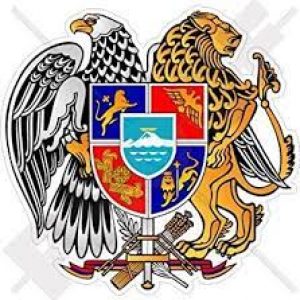 I'm sure it comes as no surprise to anyone that Nish, as he is known to his friends, was named this year. For the most part quiet in the community, the Jason Mouton Charity Auction in January of 2021 is when he first became known. In a big way at that.
There were only 52 people watching live that night although I'm sure 500 people will say they were one of them. If you want to watch that auction here is a link for you.
When you watch it and know what's going to happen you have a different appreciation for what went on. Here is a link to the spot in the video when The Armenian Piper first came up. When he bid on the first EDC Poker that Jason auctioned.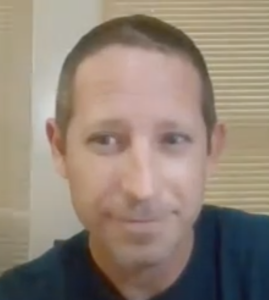 When the amazing bid came in, Jason was frozen for 30 seconds. The rest of us were totally stunned. It was almost funny, not sure if it was a joke. The only one that kept his wits about himself was Dr. Cliff H-. He was shocked as well but said what the rest of us were thinking. Damn!!
When the gavel fell and before Jason could even record the name of the winner, Armenian Piper already chimed in with;
Jason, as my support and appreciation to a relatively new YTPC presenter, I would like to gift this pipe to Mid Mo Smoker (Chris).
This was not just a one-off. The rest of the auction continued in the same spirit, with Armenian Piper showing what generosity could really be.
Some of the commenters of that event
Charlie from Boca to Boynton said "That was one of the finest things I have seen. I'm still floored as I know we all are . . . Armenian Piper you have taught us all a lesson in generosity and kindness sir. Thank you."
JB who said "The Armenian Piper who was God sent, a true blessing and Angel for the the cause and those kids. Bless all of you, bless the Armenian Piper with his extremely kind gesture. This is truly touching and brought tears to my eyes as proof that there are some truly amazing people out there. Bless all of you a million times over."
When it was over Armenian Piper added;
On behalf of my wife, my daughters and my entire YTPC family in the US and abroad, I kindly pledge to donate an additional $2,500.00 to St. Jude Children's Hospital via J. Mouton Pipes.
Everyone was choked up to say the least and Jason was the only one that had to keep his composure since the camera was on him. I asked him what was going through his mind during that auction. He told me;
At first nothing went through my mind and I was in shock basically. After the initial dumbfounded feeling I was so happy that this was happening. I wanted it to be successful for the kids but I never imagined that would happen. It really didn't sink in till later that night once everything calmed down. I just remember thinking what an amazing place the YTPC is and I don't think it will ever cease to amaze me. I'm grateful I am a part in it.

Jason Mouton
Decompression
The Armenian Piper did a wonderful thing that day. Mashallah! It changed the hearts of a lot of pipe smokers or at least affected them in a positive way. There has always been extremely generous people in our community and in one sense he led the way for them. In another sense he provided a wonderful example of what is good.
On Yardism's live show afterwards that, of course, was the main topic of discussion. People had nothing but great things to say and Chad summed it up by saying "It was if God reached down and said " I'm going to do this today, and he did it. I can't really put any kind of explanation on it. It was unbelievable, [yet] very believable in that context."
Relationship with Asikyan Pipes
Later on this year, the Armenian Piper was still thinking of ways to give back to the community.
To hear one of the most wonderful stories you can imagine I urge you to go to the he Briar Blues Live Give Away video and listen to Nish tell it in his own words. The story is powerful and quite inspirational.
Here is a link to that story https://youtu.be/jsAscsMpVZA?t=4545
I could never do that story justice, so I urge you to listen if you haven't heard it already.
From that Nish made it a mission to give not only Asikyan's Pipes a purpose, but for a way that the pipe community could follow his lead. We would be supporting an artisan pipe maker and the proceeds would go right back into the community.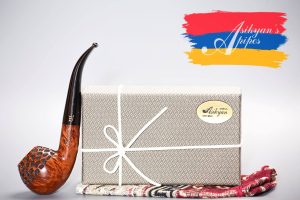 Here is the mission statement for that project.
Pipes with Purpose!
In an effort to assist an Armenian artisan (Levon Asikyan), I decided to commission pipes from him for an entire year, with two integral purposes in mind.
First, is to help a talented pipe carver to be recognized in the piping community. the second, is to create a platform so I can continue giving back to the YTPC members.
Not all pipes are equal, each has a purpose or even a soul . . .
The purpose of my endeavor with Asikyan Pipes is to give back 100% of the proceeds to the piping community . . .
Support the Supporters.
Thank you!
Nish "Avid Piper"
Why We Chose Nish
At the time there was still no public connection between the" Armenian Piper" and Nish the "Avid Piper". Both, of course, being the same man. You could speculate, but obviously he wanted to remain somewhat anonymous, so we wanted to respect that and didn't look into it any further than what he was willing to state.
When nominating people for our award it was really a no-brainer. We really believe Nish not only set the tone for the year, but changed the course of the YTPC on the day of the Jason Mouton Charity Auction. His attitude of "what can I do for others" has become infectious.
Like I mentioned earlier, the community has always been full of generous people. Not going to start listing them or I'll leave someone out. But, you know who they are. Or do you? In this case you had someone who people were frantically looking to find out who he was, only to find the account missing. Thinking he was a 90 year old man or possible someone in disguise. There were many theories but the correct answer was it was just a man who wanted to do something good and not make it about him.
Taking Nish's Lead
Supporting the mission of what Nish set forth, by supporting the supporters is a noble goal. This award is not about Asikyan's Pipes, but to make that campaign as successful as Nish dreamed is one way we can repay him while supporting a great cause. It will be one way we can show how much he means to all of us.
Regardless if you can actually buy one of the pipes, just supporting the mission and letting others know is a wonderful gesture, one we are behind 100%
J. Mouton Pipes
As we have done every year, we commissioned a pipe to be made by an independent artisan to serve as our award and appreciation. It fits perfectly in with the spirit of every object has a story and every pipe has a purpose.
Jason knew what the pipe was going to be used for, but did not know the winner when he made it. The pipe came out great as all the pipes he makes.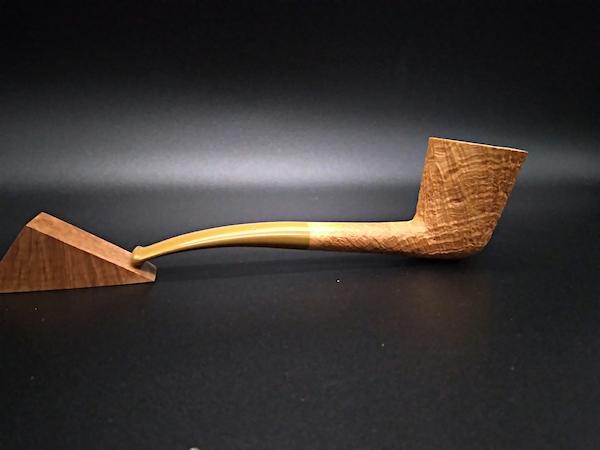 As you read this it is being sent to Nish with our congratulations and appreciation for everything he has done for the pipe smoking community.
Nish not only reflects great credit upon himself, but on his family, the Armenian community and pipe smokers everywhere. He has inspired other people to adopt his vision and participate in what ever way they can. His acts are being magnified by the people he touches.
We are so proud and honored to name Nish our Man of the Year and do so with as much joy and admiration that is possible. Congratulations.